Browns Best New Books for March 2023
1st March 2023
Every month we carefully select our favourites from the fabulous new titles on offer. With the excitement of World Book Day and signs of spring all around us March is a wonderful time of the year – and also a great month for fresh new books! Check back next month for our picks of the new books April has to offer.
Adult Non-Fiction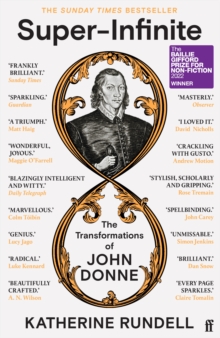 Super-infinite : the transformations of John Donne
Rundell, Katherine
Paperback
Engaging and accessible (yet authoritative) non-fiction is sometimes hard to find, so we're excited to recommend this insightful exploration of the life and works of the English poet John Donne which has had widespread critical acclaim, including winning the prestigious Baillie Gifford Prize for Non-Fiction in 2022.
Katherine Rundell is no stranger to awards, having won multiple awards for her children's books (we're just a little in awe of her talent!) - her ability to write for both children and adults is a testament to her skill as an author and her passion for storytelling.
More Details
Adult Fiction
Lessons in chemistry
Garmus, Bonnie
Paperback
We've all enjoyed a stream of on-screen portrayals of pioneering women in the late 1950's and early 60's fighting to prove themselves in traditionally male occupations – The Marvellous Mrs Maisel, The Queen's Gambit, Julia, Hidden Figures…. And we're delighted that Lessons in Chemistry will soon join this line-up (on Apple TV later this year). Debut author Bonnie Garmus brings us an unconventional and assured heroine in chemist-turned-TV-Chef Elizabeth Zott - it has already won over thousands of readers, and won a cluster of awards and accolades. Now in paperback.
More Details
Children's Non-Fiction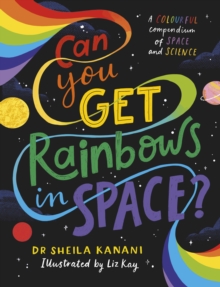 Can you get rainbows in space? : a colourful compendium of space and science
Kanani, Dr Sheila
Laminated
Why are carrots orange, and why is the world 'going green'? These are some of the intriguing questions that are perfect entry points to big space and science concepts for upper Key Stage 2 pupils.

Dr Sheila Kanani was given an MBE in 2022 for services to astronomy and diversity in physics, and her passion to improve the representation of girls and women in physics is inspiring. This passion really shines through in her writing, making this book a must-read for any young aspiring scientist. (and yes, it does tell you whether you can get rainbows in space!)
More Details
Children's Fiction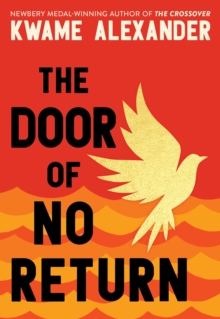 The door of no return
Alexander, Kwame
Hardback
We've long admired Kwame Alexander's free verse novels like Crossover for their ability to convey so much story and emotion with so few words. His new novel, aimed at ages 13+, uses that same style and introduces us to Kofi, an 11 year old boy in Ghana, who, like children all over the world likes to listen to his grandfather's stories, has problems with a teacher, has unrequited feelings for a girl… Yet Kofi lives in a place and time where slavery is commonplace and this turns Kofi's everyday life into a breath-taking, heart-breaking journey (the first in a trilogy)..
More Details