Browns Best New Books for November 2023
1st November 2023
Every month we carefully select our favourites from the fabulous new titles on offer. The clocks have gone back, jumpers have been taken out of storage and Christmas music is being played in more and more locations (which may fill your heart with joy or rage!); welcome to November! Many of us will be starting to think seriously about Christmas and next month we will be featuring our favourite picks of the year for you to add to lists for friends and family (or your own wish-list). In the meantime, there are some great books published in November and here are our picks for this month.
Check back next month for our picks of the best books 2023 had to offer.
Adult Non-Fiction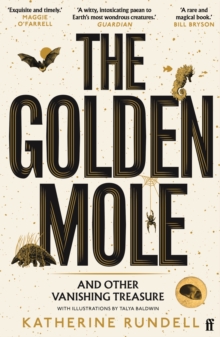 The golden mole and other vanishing treasure
Rundell, Katherine
Paperback
Katherine Rundell may be best-known by many readers for her truly wonderful Children's fiction and in this gem of a non-fiction book she uses her fantastic talents for language to look at some of the world's most amazing creatures.
The Golden Mole takes us across the globe to look at some of the strangest and most awe-inspiring animals; including giraffes, pangolins, seahorses, swifts and wombats. Each chapter looks at a different animal and combines history, myth and fact to make the reader marvel at even seemingly ordinary animals (I particularly enjoyed learning that crows can hold a grudge!). Each of the animals featured is endangered and this book is a timely reminder of what we are doing to these wonderful creatures and what the world may lose if they disappear forever. Katherine Rundell's extraordinary writing is what brings this very special book to life, it is informative, atmospheric and lyrical and will make readers care deeply about the animals featured and what we are doing to our planet. It's also a great book for uncovering interesting and unusual facts that you can amaze family and friends with. A truly special book to savour and revisit again and again; the perfect gift for a loved one or yourself.
More Details
Adult Fiction
Shot with crimson
Upson, Nicola
Hardback
I'm a big fan of Nicola Upson's Josephine Tey series and always look forward to a new instalment of these wonderful crime novels. Upson cleverly uses Golden-Age crime writer author and playwright Josephine Tey (a pen-name used by Scottish author Elizabeth MacKintosh) as her central character in these fascinating and entertaining books set between the World Wars. Upson's characters are brilliantly drawn and her books occasionally feature cameos by well-known figures from the time, including Alfred Hitchcock and fellow golden-age crime writer Margery Allingham. The historical research is also very impressive and paints an evocative portrait of a turbulent time.
Shot with Crimson sees Josephine in Hollywood, on the set of Hitchcock's Rebecca, in September 1939 as war breaks out in Europe. When a shocking act of violence takes place at the house that inspired a young Daphne du Maurier, Josephine and her friend DCI Archie Penrose are drawn into a mystery that has consequences on both sides of the Atlantic. With echoes of the themes in Rebecca such as jealousy and obsession and atmospheric writing this is a great mystery for fans of golden-age crime, historical fiction and du Maurier. Another hugely enjoyable read.
More Details
Children's Non-Fiction
An animal a day
Smith, Miranda
Laminated
There are many great books about animals for Children available but this new book by Miranda Smith really stands out as something special. From animals we all know and love to those you may not have encountered before, this book has fascinating facts about a different animal for every day of the year (of course everyone will want to have a look and see which animal is featured on their birthday!). A wide variety of different habitats from oceans to ice poles, rainforests to the savannah are covered with interesting facts about each animal, information about conservation and how we can protect these creatures and the places they call home.
With stunning illustrations throughout, An Animal A Day would make the perfect gift for a young nature-lover or a great book to start regular conversations about our world and the creatures in it with groups of children. A book to share, discuss and treasure.
More Details
Children's Fiction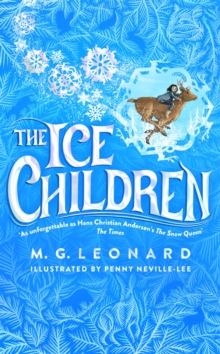 The ice children
Leonard, M. G.
Hardback
M.G. Leonard's fantastic books will be familiar to many fans of great Children's fiction, her debut Beetle Boy was a brilliant, buggy and funny adventure and this, along with books in her Adventures on Trains and The Twitchers series have been shortlisted for and won many awards. The latest from this exceptional author is a magical treat and one that will thrill fans of M.G. Leonard and new readers alike.

When five-year-old Finn is discovered frozen in a city park displayed on a pedestal of ice, unable to wake but smiling and with his heart beating, his older sister Bianca thinks it may have something to do with a mysterious and beautiful book Finn found in the library. As more children are found turned to ice, Bianca realises she is running out of time to discover the truth and save her brother. Bianca's quest takes her to a vividly drawn and magical winter wonderland and with gorgeous illustrations throughout this is an enchanting and exciting adventure story that will delight readers. Inspired by the classic Hans Christian Andersen Fairy Tale The Snow Queen and with an environmental message, this is the perfect wintery, wonderfully magical tale to share on a cold day (perhaps with a hot chocolate).
More Details