Black Friday Deals
21st November 2022
Welcome to the Browns Black Friday deals blog, where you can see some of our reviews on some popular titles, and the link to our full discounted page ready for the start of the holiday shopping season!
Whether you are looking for new popular titles to update your library or classroom collections we have them all with huge discounts up to 50% running from 21/11/22 until 2/12/22.
These are all separated into handy, easy to use lists for any age range, this includes your amazing AR level books to get them all quizzing! We have over 200 titles for under £3, going up in price we have over 4000 titles under £5!
We have hand selected some of the bestselling books from some of the biggest publishers that we supply, and even some of our personal favourites for your reading pleasure, which you can see our brief reviews of some of the lucky few below...
Normal people
Rooney, Sally
Paperback
Join the millions of other readers who have enjoyed this romance novel brought to you by the talented Sally Rooney.
Based in Ireland this is the classic romantic novel of two people having a meet cute and then their lives are turned upside down. Have you ever tried to stay away from someone that you just cant be without?
You can watch the hit TV adaptation on BBC iPlayer.
More Details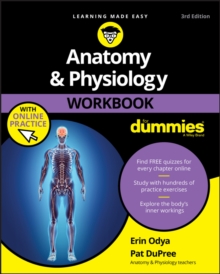 Anatomy and physiology workbook for dummies : with online practice
Odya, Erin
Paperback
Ever feel like you are a 'dummy'? Want to learn the basics in an easy and stress free workbook?
This is the title for you to get ahead and impress in any academic situation with handy tips to help memorize the 11 major anatomical systems, 206 bones, and dozens of organs, tissues and fluids! Rather you than me!
More Details
The girl of ink & stars
Millwood Hargrave, Kiran
Paperback
Winner of the British Book Awards Children's book of the year 2017.
When her friend disappears, Isobella volunteers to guide the search into monster-filled wastelands, dry rivers and smoking mountains. Is her journey just to save her friend, or must she save the island she calls home?
A brilliantly written, incredible imaginative and inspiring novel for anyone over 11 years old.
More Details
The School for Good and Evil
Chainani, Soman
Paperback
Now a major Netflix film! This version features cover artwork from the new film and includes Soman Chainani's exclusive on-set movie diary.
What would you do if you were dropped into the wrong school, all of your life you have been the picture perfect princess so why would you be in training to be the next villain?
This is a perfect example of the phrase 'never judge a book by its cover'...
More Details
Granny came here on the Empire Windrush
Lawrence, Patrice
Paperback
This is the debut picture book from award-winning author Patrice Lawrence. A beautiful story about how the heroes that children should look to these days are a lot closer to home then we realise.
We often forget that our own inspirational ancestors have been through some struggles that are worth celebrating.
More Details
Peculiar nature
Micklos Jr., John
Paperback
Want to expand your knowledge on the weird and wonderful world around us?
The natural world can be a beautiful and awesome place. But sometimes things happen naturally that are quite peculiar. Have you heard of Blood Falls in Antarctica? Ice cold water flows bright red out of a glacier.
Did you know that Death Valley National Park in California has boulders that mysteriously slide across the desert? Learn the details of these mysteries and other peculiar natural phenomena.
More Details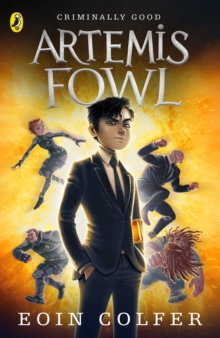 Artemis Fowl
Colfer, Eoin
Paperback
This laugh out loud novel has now been made into a film on Disney!
Fairies are real? But they are not the cuddly cute creatures that you have read about before, these are armed and dangerous. Have they met their match with the brilliant and witty 12 year old Artemis?
Did you know there was such a thing as an oversized dwarf?
More Details