Browns Top Tips for Revision
23rd January 2023
Are you looking at all your subjects and textbooks and wishing there was an easy way to revise for your exams? Well, we can't be your fairy godmother and magic this into happening, but we have compiled some of the best revision techniques (and three handy links straight to our current promotions running until the end of March) to help you focus and nail your upcoming exams.
Our first link is to the Pearson promotion where you can find up to 40% off revision guides across all the subjects that you might need, a few favourites are shown below…
History: Medicine in Britain, c1250-present
Taylor, Kirsty
Paperback
More Details
Business: Revision guide
Sutherland, Diane
Paperback
More Details
Dracula, Bram Stoker : notes
Stoker, Bram
Paperback
More Details
1. Eat/Sleep/Revise/Repeat
We aren't saying that this should be your life but it's a surprisingly good rule to follow. When you are revising, short study sessions followed by short naps are considered one of the best ways to learn. (Yes, you read that right – it's actually beneficial to take naps!) The brain processes information while sleeping so a well revised topic will be easier to recall if you sleep on it. Don't fall asleep halfway through revising a topic though – this obviously won't have the same effect…
2. Create a plan before you start
Planning out your revision will make such a difference. You may only have one day, but you'll get much more done if you break it up and work out exactly what you need to know. This approach will be much more effective than just cramming in any old info. Spend half an hour working out what topics you need to cover, and allot chunks of time for each section. It might seem like a waste of valuable revision time, but trust us – it'll save you much more time in the long run!
3. Start early
Starting your revision early means you can spread it out and avoid last-minute panic. Aim to start revising in the mornings when your brain is fresher. Sometimes, revising later is unavoidable, but try to limit late-night sessions. You can't revise successfully in a rush! But if you have left it to the last minute, try to focus on the subjects you think will come up in the exam.
4. Stay calm and positive
Maybe the most important thing to remember during the revision process is to stay calm and positive. Had a bad day? Try not to let it affect how you revise the next day. While exams are important, they're not the be-all and end-all of your education. Try not to stress too much about them.
5. Test yourself or teach someone else
Time spent testing yourself pays off, so come up with questions to test your knowledge. Make sure you understand what you're revising by thinking it through, rather than learning by mechanical repetition. Ask your friends and family to help, they can test you too. Even just explaining what you have learnt to someone else is a great way to be sure you understand the topic. This will highlight any areas that you are a bit bumpy, on and it will help if you have to answer any questions on what you have just explained. (Make sure to get someone who is willing!)
6. Vary your revision with different activities
Try a variety of different revision techniques – answering practice questions, writing down notes from memory, using revision guides, flash cards and exam practice workbooks… (Blatant advert! We have handy links to our current promoted guides)
The next link that we have is to our Oxford University Press promotions page where you can find up to 25% off their revision guides and workbooks. We have picked out a few examples across subjects to hopefully catch your eye.
AQA GCSE chemistry revision and exam practice
Kitten, Primrose
Paperback
More Details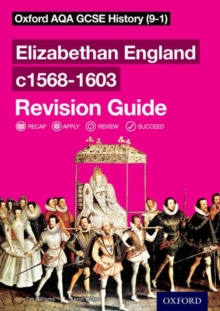 Elizabethan England c1568-1603: Revision guide
Wilkes, Aaron
Paperback
More Details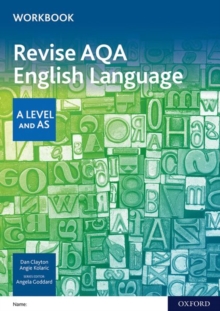 Revise AQA English language : A level and AS: Workbook
Clayton, Dan
Paperback
More Details
The end of your exam period is just around the corner. We know how overwhelming and stressful this time can be, so if you are wanting to stay sane then read on for our simple self-care tips to help you thrive and survive during your revision!
Get a good night's sleep. Getting to sleep at a reasonable time means you'll wake up earlier and fit in more revision during the day.
Eat well. You might be tempted to save time when revising by surviving on quick food. Eating things like pizzas and guzzling coffee or those pesky energy drinks may be time efficient, but it won't result in effective revision.
Move your body. Exercise gets the blood flowing and sends more oxygen to your brain so it'll function better. Anything to get your brain working well will help you during revision and exams. Exercise is also a nice break from studying… win – win!
Reward yourself. A reward at the end of a long day of revision is something you can look forward to while you're hitting the books. It could be anything from an episode of your favourite TV show (try not to binge it though) to a phone call with a friend. Set a time to reward yourself, and don't stop revising until then. You could also plan a big reward for when all the madness of the exams are over.
There is no perfect formula for exam success, and you might find only some of our tips are right for you. The key is to work out how you revise most effectively and stick to that as best you can. Ultimately, when it comes to revision, you get out what you put in!
Here we have the last link to our amazing promotions, this one is for our Hodder titles where you can find up to 22.5% off your revision guides. We've highlighted some below to drag you in!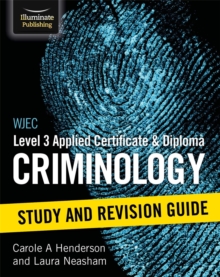 WJEC Level 3 Applied Certificate & Diploma Criminology: Study and Revision Guide
Henderson, Carole A
Paperback / softback
More Details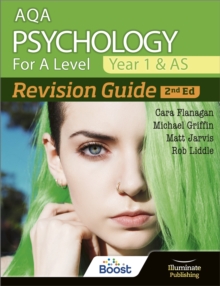 AQA Psychology for A Level Year 1 & AS Revision Guide: 2nd Edition
Flanagan, Cara
More Details
Romeo and Juliet by William Shakespeare
Sheldon, Jane
Paperback
More Details