Grandparents' Day – Sunday 1st October 2023
27th September 2023
Dear Grandma and Grandad,
We are lucky. In fact, the luckiest.
Your freezer is always full of the best ice lollies, we can play Daddy's old drum kit as loud as we like and you make us sausage sandwiches before school. You don't mind us making potions out of the best flowers in your garden, or playing princesses with your shiny jewellery, you even don't mind watching endless episodes of Bluey over and over… and over.
You don't have a PlayStation or iPad at your house, which we actually love! You taught us how to play Chess and Uno and don't mind getting the messy paints out. You're like a real life, walking, talking Alexa, how do you know EVERYTHING?! I do think we teach you a lot too. Like did you know there are 905 different types of Pokémon? You've nearly perfected flossing. And you're really good at using YouTube now!
Going to your house is like going on an adventure, it has the best hide and seek places, like our little brick play house in the garden that Grandad built. It's like a magical house, when Mummy and Daddy say 'no', that 'no' turns into a big 'YES' at your house… we stay up late, have sweeties before tea and bounce higher and higher on your springy bed!
Above all else, Grandma and Grandad, you give us time. Time slows down at your house. There's no 'hang on a second' or 'one more minute'… you're never too busy to listen to us, talk to us and play all day long. When we all sit together on the sofa, Grandma and Grandad, snuggled under the fluffiest blanket, with the dreamlike glow from the corner lamp and a bowl of chocolate buttons and we say, 'tell us another story, you've only told us four, we love your stories Grandma, please just one more'.
Thank you Grandma and Grandad for giving us the most magical, love-filled and cherished first chapter of our lives.
Love Jacob and Eleanor
Grandparents' Day – 1st October 2023
Grandparents come in all shapes and sizes and my children have the best. My children would honestly pack their bags and move in with them given the chance. It doesn't seem fair to only have one day to celebrate how truly incredible they are. Grandparents' Day was introduced in the UK in 1990, by the charity Age Concern and celebrated every year, on the first Sunday in October.
Grandchildren are a grandparent's link to the future, whilst grandparents are the child's link to the past. They are the ultimate storytellers, be it embarrassing stories about their children, keeping the family history alive or concocting the best make-believe fairytales and slightly stretching the truth.
Sharing stories with grandchildren is a wonderful way for grandparents to connect with the younger generation and has endless benefits such as:
1. Sense of belonging – hearing stories about ancestors helps grandchildren to connect themselves to their family, being able to relate to personality traits or physical characteristics gives them a sense of security in the family unit.
2. Cultural background – sharing family stories helps to strengthen intergenerational ties and keeps traditions alive. It helps children understand their cultural backgrounds and can be a gentle way to introduce themes such as migration, racism and heritage.
3. Builds confidence – through storytelling from their elders children can learn about family pride, their values and beliefs. In turn this contributes to inclusion and connection and makes children feel empowered.
4. Inspiring – stories from grandparents may entail how they navigated different experiences, solved problems or dealt with challenges. Thus, inspiring children to overcome obstacles in their own lives.
5. Legacy preservation – Grandparents can preserve their legacy for future generations. Little ones are great at asking 'why?' and sharing stories brings out their curious side. Like little sponges all these tales get soaked up and passed down from generation to generation.
Storytelling is so valuable to a grandchild, it can be a wonderful opportunity to connect, spend time together and slow the day down. Hearing tales from the people they love most in the world provides comfort, develops empathy and boosts positive mental wellbeing. Above all else it grants quality time together and we all know time passes quickly.
Below are books about grandparents that my two children LOVE! They vary in theme from preserving the earth, the power of imagination, mixed race families and our favourite television characters. Our full list of titles 'Celebrating Grandparents' can be found here. Or our 'Great Books to Read Aloud' list is a fantastic bank of titles to read to your grandchild (preferably under a fluffy blanket with a bowl of chocolates too!)
Laura, Content Selection Team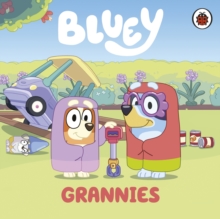 Grannies
Bluey
Boards
Join Bluey and Bingo as they try to answer the question: can grannies dance?Bluey and Bingo are playing Grannies. While playing, they get stuck on a question: can grannies dance? Bluey thinks they can but Bingo doesn't. There's only one way to find out - call Nana and ask!This hilarious new board book is perfect for sharing with Bluey fans at story time and bedtime.
More Details
The planet in a pickle jar
Stanev, Martin
Paperback
When two kids visit Grandma's house for their usual visit, they can't help but think she's stuffy and no fun at all. Even the dinner she makes is predictable. But when Grandma goes missing and wild animals start popping up around the house, they realise she has a secret... A gorgeously illustrated picture book about not judging people based on appearances, and how families can work together to help save the planet, author/illustrator Martin Stanev's debut book will make a beautiful, and fun, addition to any child's bookshelf.
More Details
The grinny granny donkey
Smith, Craig
Paperback
The Grinny Granny Donkey is the third picture book from Craig Smith and Katz Cowley, the bestselling creative team behind the phenomenal bestseller, The Wonky Donkey! Meet Grinny Granny - the latest addition to the beloved Donkey family. And just like Wonky Donkey and Dinky Donkey, she is silly and funny all at once. With a wonderful rhyming text and illustrations full of humour, The Grinny Granny Donkey will make you hee haw with laughter! The Wonky Donkey was recommended as a favourite bedtime read by Tom Fletcher on BookTrust A brilliantly funny story by Craig Smith and beautiful illustrations by Katz Cowley will guarantee that The Grinny Granny Donkey will become your new favourite picture book The perfect gift The award-winning Donkey books bring families together with love, laughter and fun
More Details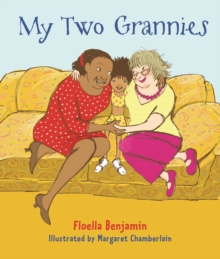 My two grannies
Benjamin, Floella
Paperback
Alvina has two grannies who she loves with all her heart. Grannie Vero is from the Caribbean island of Trinidad. Grannie Rose is from the north of England. When Alvina's parents go away on holiday, both the grannies move in to Alvina's house to look after her. But the two grannies want to do different things, eat different food, play different games and tell different stories. The grannies get crosser and crosser with each other, but Alvina thinks of a way they can do all the things their own way so the grannies can become the best of friends.
More Details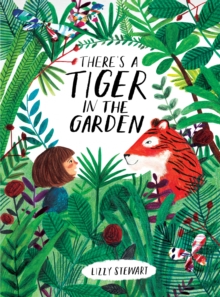 There's a tiger in the garden
Stewart, Lizzy
Paperback
As read by Tom Hardy on CBeebies! Winner of the Waterstones Children's Book Prize 2017, Illustrated Books Category. When Grandma says she's seen a tiger in the garden, Nora doesn't believe her. She's too old to play Grandma's silly games! Everyone knows that tigers live in jungles, not gardens. So even when Nora sees butterflies with wings as big as her arm, and plants that try and eat her toy giraffe, and a polar bear that likes fishing, she knows there's absolutely, DEFINITELY no way there could be a tiger in the garden . . . Could there?'A journey of discovery' - The Guardian 'A stunning testament to the power of imagination' - Metro
More Details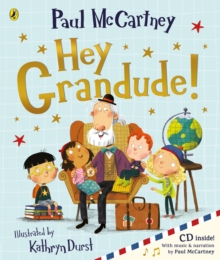 Hey Grandude!
McCartney, Paul
Paperback with audio CD
New York Times No.1 Bestseller - now including a story CD performed by the author, bringing the magic to life. From the legendary Paul McCartney - an action-packed picture-book adventure celebrating the fun that grandparents and grandchildren can have when their imaginations run wild. Grandude is a one-of-a-kind adventurer - a Mary Poppins for the modern day! With his magic compass he whisks his four grandkids off on whirlwind adventures, taking them all around the globe . . . Join them as they ride flying fish, dodge stampedes, and escape avalanches!Beautifully imagined in a riot of colour by talented children's illustrator Kathryn Durst, it's the perfect bedtime story for little explorers. This is a new paperback edition with an accompanying CD, featuring narration, instrumental music, and sound effects - all performed by the author himself. A charming tale from the music legend - with the most glorious illustrations that will be enjoyed by old and young - THE SUNInspired by his own experience of being a 'Grandude' of eight, the picture book sees four youngsters and their grandfather travel the world on a host of magical adventures. Accompanied by Kathryn Durst's colourful illustrations, it's sure to take pride of place on any little one's bookshelf -OK MAGAZINE
More Details