Merry Murders – Crime at Christmas
16th December 2022
Games of Cluedo with family, dramatisations of Agatha Christie novels on TV, plotting ways to secure the best Quality Street sweets – it isn't a traditional British Christmas without a large dose of murder!
We have been really enjoying the excellent Lucy Worsley BBC series on Agatha Christie (Lucy's fantastic biography can be found here) and have loved finding out more about the undisputed Queen of Crime and her books. Whether it's family tensions or being snowed in, Christmas has inspired hugely enjoyable writing from Agatha Christie and many more of our most loved crime writers. Grab a mince pie or mulled wine (or both) and lose yourself in some of our murderous favourite festive books.
Hercule Poirot's Christmas
Christie, Agatha
Paperback
Watching an Agatha Christie adaptation at Christmas is an enjoyable tradition for many people and this book, in which Christie's best-known detective investigates a murder that takes place on Christmas Eve, is a perfect festive treat.
More Details
A Christmas party
Heyer, Georgette (Author)
Paperback
Georgette Heyer is best known for her wonderful Regency novels but also wrote fantastic (and funny!) crime novels. This Christmas locked-room mystery is a great introduction to these brilliant books.
More Details
Christmas is murder
McDermid, Val
Paperback
One of our greatest living crime writers, this collection of festive short stories from Val McDermid is evocative and atmospheric.
More Details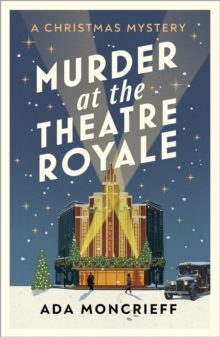 Murder at the Theatre Royale
Moncrieff, Ada
Paperback
A murder mystery based around a theatre production of A Christmas Carol – what could be more festive?! A thoroughly enjoyable historical novel set in December 1935.
More Details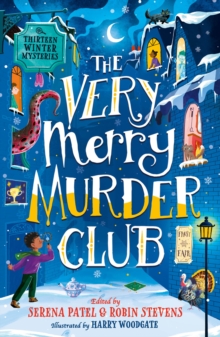 The very merry murder club
Bello, Abiola
Paperback
A fantastic collection of wintery crime and mystery stories for younger readers from 13 of the most exciting and diverse authors writing for children today.
More Details
For more fabulous tales of merry murders and Christmassy crime have a look at our further picks here.