Starting Secondary School – Great books for children moving up to high school
18th August 2022
Moving from Primary school to Secondary school is an exciting time, but for many children, it can be a daunting experience. A new school equals new challenges, new teachers, new subjects, and a whole new set of friends. Every child is different when it comes to change and it is important to offer emotional support and take the stress out of taking the next big step. Here are our top 5 tips for a trouble-free transition:
1. Don't put too much pressure on yourself – try not to stress, just do your best, and above all else enjoy yourself
2. Talk to new people – everyone is in the same boat, strike up a conversation to develop new friendships
3. Get organised – if something is worrying you plan, prepare and practise. Knowledge and familiarity create confidence
4. Join a school club – everyone has their own passion. Teams and clubs are a great way of meeting new people and pursuing your interests
5. Be yourself – focus on the positives, be kind, celebrate your strengths and embrace new challenges
To help smooth the transition Browns have put together a selection of the best books to reassure students that everything will be okay. These titles offer insights into school life, advice for dealing with change and actively support the mental health and emotional well-being of children as they start the next chapter in their lives.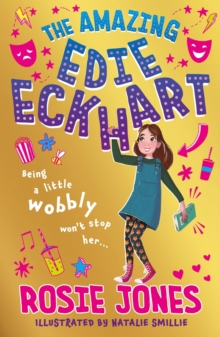 The amazing Edie Eckhart
Jones, Rosie
Paperback
The Amazing Edie Eckhart is a laugh-out-loud story of the trials and tribulations of starting secondary school. Edie has Cerebral palsy and is thrown straight into school life, auditioning for the lead role in the school play and learning to adapt to old and new friendships. This is a story about challenging ourselves, understanding and accepting others, and navigating changing relationships.
More Details
Me, my dad and the end of the rainbow
Dean, Benjamin
Paperback
A joyful and funny read, this story is about navigating many new things, from changes in the family to gender and sexuality, as well as life at secondary school. Archie sets off on a heart-warming and unforgettable journey with best friends Bell and Seb, which leads them towards the end of a rainbow. This is an uplifting and joyous read, perfect for those feeling nervous about secondary school.
More Details
New kid
Craft, Jerry
Paperback
A stunning graphic novel following Jordan Banks as he starts at a new school. Jordan loves drawing and feels out of place when his parents send him to a highly academic school where he is one of the few kids of colour. Jordan finds himself torn between home and school and feels like he doesn't fit in anywhere. This is an honest and poignant story about being true to yourself while navigating new environments and school cultures.
More Details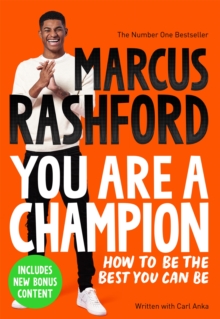 You are a champion : how to be the best you can be
Rashford, Marcus
Paperback
Marcus Rashford MBE draws on stories from his own life to show you that success is all about the mindset. You'll find out how positive thinking can change your life, build mental resilience, learn how to navigate adversity and discover the unstoppable power of your own voice. You already have the tools you need to achieve your dreams; you just might not know it yet.
More Details
A hurricane in my head : poems for when your phone dies
Abbott, Matt
Paperback
A collection of poetry perfect for sharing, this book explores everything from friendship to bullying to school life and technology. It will make you laugh (and cry), discussing secondary school life in a humorous, reassuring, and honest way.
More Details
You are awesome
Syed, Matthew
Paperback
I'm no good at sport ... I can't do maths ... I really struggle with exams ... Sound familiar? If you believe you can't do something, the chances are you won't try. But what if you really could get better at maths, or sport or exams? In fact, what if you could excel at anything you put your mind to? You Are Awesome can help you do just that, inspiring and empowering young readers to find the confidence to realise their potential.
More Details