Browns Super 6 – Books about Dogs
14th March 2023
Our 'Browns Super 6' highlights six of our favourite books on a chosen theme or topic, chosen by an experienced member of the Browns Selection Team. We hope you enjoy our selection!
It was a dark and rainy day, and I was guarding the till at Browns Bookshop in Hull when something wet and smelly joined me behind the counter.
A scruffy terrier mix, with a beard and unruly eyebrows, was looking expectantly up to me.
Running out on the street there was nobody to be seen. So, she (yes, it was a bearded girl) stayed in the upstairs office until closing time until she came home with me. Shop staff and customers named her 'Brownie'.
During the next days and weeks no one came to collect her, and she stayed in our home. This was always meant to be temporary, we already had a dog, but Brownie became a much-loved family member and a good friend to our Golden Retriever, Bonnie (Jasper the cat might have had a different opinion…)
I celebrated my 20th anniversary at Browns this year and the bookshop has long gone now, but Brownie will always have a special place in my memory.
There are so many brilliant dog books on the market, and I found it hard to pick just a few.
My favourite is A Street Dog Named Pup, basically Brownie's story, including the crossing of the rainbow bridge (you will need to have tissues at hand when you are reading this book). You can't beat a story written from a dog's perspective as in the very funny The Last Family in England. Smelly Louie reminded me so much of our Golden Retriever, she preferred mud baths too!
Marlis – Content Selection Team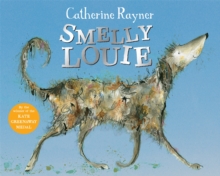 Smelly Louie
Rayner, Catherine
Paperback
Join the smelliest dog you'll ever meet on his quest to find his Special Smell in this brilliantly funny picture book adventure from the award-winning Catherine Rayner. Louie the dog has just had a bath - and he is NOT happy about it. He smells all wrong. Determined to get his Special Smell back, he goes on a hunt for it and meets lots of smelly things along the way - a fox, some interesting dustbins and a marvellously muddy puddle to roll in. Will he ever get his smell back? And, more importantly, will he be able to keep it this time . . . ?Smelly Louie is a wonderfully funny and very messy story from the CILIP Kate Greenaway Medal-winning Catherine Rayner, illustrator of The Go-Away Bird by Julia Donaldson. Full of Catherine's trademark humour and richy-textured artwork, this funny canine tale will be a sure-fire hit with children and adults alike.
More Details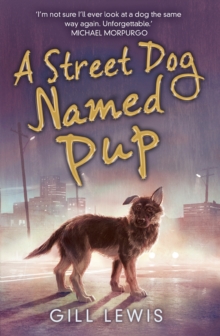 A street dog named Pup
Lewis, Gill
Paperback
Between dog and human there is a special bond. A bond that must never be broken . . . Pup and his boy are inseparable. But both their worlds change forever when Pup is cruelly taken away and abandoned. With nowhere else to turn, Pup becomes a Street Dog - part of a misfit pack fighting for survival on the streets. Pup clings to the hope of one day being reunited with his boy. But as time passes, his hope shrinks. Will he ever know love like his boy's again?
More Details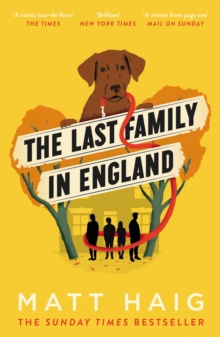 The last family in England
Haig, Matt
Paperback
FROM THE NUMBER ONE SUNDAY TIMES BESTSELLING AUTHORMeet the Hunter family: Adam, Kate, and their children Hal and Charlotte. And Prince, their Labrador. Prince is an earnest young dog, striving hard to live up to the tenets of the Labrador Pact (Remain Loyal to Your Human Masters, Serve and Protect Your Family at Any Cost). Other dogs, led by the Springer Spaniels, have revolted. As things in the Hunter family begin to go badly awry - marital breakdown, rowdy teenage parties, attempted suicide - Prince's responsibilities threaten to overwhelm him and he is forced to break the Labrador Pact and take desperate action to save his Family.
More Details
All dogs great and small : what I've learned training dogs
Hall, Graeme
Paperback
The Sunday Times bestseller Have you ever wished you could get the dog in your life to behave better?With experience of training over 5,000 dogs of every breed, Graeme Hall has formulated the golden rules that every dog owner needs to know and he's here to share them with you. In chapters on getting a puppy, kids and dogs, separation anxiety and so much more, Graeme recounts his hard-won, often hilarious success stories and reveals a solution for every dog-related worry. His simple, tried and tested lesson will help you understand your dog and drive better behaviours. The Dogfather has seen it all and he's here to share his secrets.
More Details
The dog encyclopedia
DK
Laminated
This complete catalogue of all things canine is essential reading for dog lovers everywhere. From Beethoven to Toto, dogs have a special relationship with humans and are forever known as man's best friend.?? The enduring loyalty and companionship of our four-legged friends is celebrated throughout The Dog Encyclopedia. Starting with their history, evolution, and anatomy, this beautiful book puts on a show of dogs in art and advertising, sport and service, and religion and culture. Famous dogs in fiction line up alongside heroic helpers. More than 400 dog breeds are introduced, from primitive dogs and working dogs to companion dogs and scent hounds. Each and every breed includes stunning photographs and fact-packed profiles detailing individual character, compatible owner traits, and breed-specific advice. ??If you're bringing home a new pet, this guide comes crammed with top tips for a balanced diet, exercise, grooming, and training, as well as a health section on continuing care, identifying illness, and veterinary visits. ??This perfect pooch package is an indispensable owner's guide and invaluable reference for budding dog whisperers.
More Details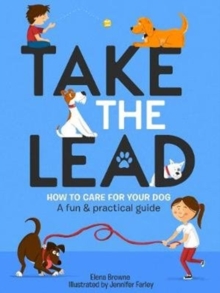 Take the lead : how to look after your dog - a fun & practical guide
Browne, Elena
Paperback
A fun and practical guide to caring for dogs and puppies. How to be your best friend's best friendFor thousands of years, dogs and people have looked after each other, played, grown and learned together. It is the greatest friendship that there is. Introducing children to the responsibility and fun that comes with owning a dog. From exercise and play to comfort and care this book is an ideal guide for children who already have a dog, would like a dog or love learning about dogs. Dogs and children can be great friends and having a dog can help children develop kindness, understanding and respect for all living things. Dog companionship can improve a child's social skills with people and caring for a pet can encourage responsibility. The aim of this book is to keep child and dog safe and happy as well as promoting animal welfare. This fun and engaging guide will teach youhow to choose your dog and find a perfect namehow dogs thinktraining, tricks and playgrooming, health and nutritionhow to be the best dog owner you can beThe essential guide if you have, or are thinking of getting, a dog
More Details