Windrush 75
22nd June 2023
Our 'Browns Super 6' highlights six of our favourite books on a chosen theme or topic, chosen by an experienced member of the Browns Selection Team. We hope you enjoy our selection!
Thursday 22 June is Windrush Day, marking 75 years since the arrival of the Empire Windrush in the UK. 1,027 passengers and two stowaways disembarked the ship at the Essex port of Tilbury on 22 June 1948, almost a month after it had set sail from Jamaica. The passenger list included mechanics, tailors, carpenters, housing domestics and engineers.
Many journalists met the Windrush on her arrival in Tilbury, and a wealth of photos and interviews exist. Thirty-five-year-old Jamaican Oswald M Denniston explained to a reporter, "Most of us are job-seekers, but others are here to finish their trades and education. The very poor can't leave Jamaica. They must have £28 for their passage and another £5 on them when they sail," he said, adding, "It wasn't poverty that brought me here."
The Empire Windrush was built in Germany and launched in Hamburg on 13 December 1930. However, the ship was not originally called the Empire Windrush. Instead, it was called the MV Monte Rosa. Monte Rosa was originally built as a cruise ship, taking German travellers to Europe and South America on Nazi-approved holidays. With the outbreak of the war the Monte Rosa was transformed to a troop carrier and then to a prison ship. MV Monte Rosa was captured as a prize of war by the British in 1945, and a year later renamed the Empire Windrush.
The 'Empire' part of the name follows the pattern of other merchant ships controlled by the British government during and after the Second World War, and 'Windrush' named for the River Windrush in the Cotswolds. The Windrush continued to be used as a troop carrier into the 1950s, and on 28 March 1954 whilst sailing off the coast of Algeria an explosion in the engine room resulted in a catastrophic fire. All but 4 of the 1,280 crew members were saved, and the Empire Windrush sank in the early hours of 30th March.
The Windrush was certainly not the first ship to bring migrants from the West Indies, both the SS Ormonde and the Almanzora docked in Liverpool and Southampton the year before carrying passengers from the West Indies and Jamaica.
Between 1947 and 1971 when immigration laws changed, nearly half a million people moved from the Caribbean to Britain, many in response to advertisements for workers from the UK government. Although not all the migrants arrived on the Windrush, the ship became a representative symbol of a mass-migration movement, and those who came to the UK around this time were later referred to as "the Windrush Generation". Those who arrived became manual workers, cleaners, drivers, and nurses in the newly established NHS - and many broke new ground in representing black Britons in society.
The original passenger list of the Windrush is held by the National Archives and can be found here. This came after the individual passenger cards were destroyed by the Home Office in 2010, and then recreated in 2019 by Goldsmiths, University of London. The free database contains names, nationality, occupations, and planned destinations for all passengers on board.
The 2010 action by the Home Office in destroying the landing cards, set in motion a chain of events - even though the 1971 Immigration Act gave Commonwealth citizens living in the UK indefinite leave to remain it emerged in 2018 that the Home Office had kept no records of those granted permission to stay, and had not issued the paperwork they needed to confirm their status. Those affected were unable to prove they were in the country legally and were prevented from working and accessing housing and healthcare and many were threatened with deportation. In April 2018, Prime Minister Theresa May apologised for their treatment, an inquiry was announced, and The Windrush Compensation Scheme was established in April 2019. In April 2023, Human Rights Watch said the scheme was "failing" victims, and repeated calls for it to be removed from the Home Office's control.

So as we commemorate 75 years of the arrival of the Empire Windrush we cannot forget that despite the invitation, Caribbean people were often met with intolerance, were often denied accommodation and access to some shops, pubs, clubs and even churches, and then had to live through the trauma and injustice of the Windrush immigration scandal which is still not resolved for many. Despite this the anniversary is also cause to celebrate how the passengers who disembarked 75 years ago would transform British Culture with their phenomenal contribution to dance, art, food, writing and music.
We have picked 6 books for further reading for all ages if you want to learn more…
Claudia, Content Selection Team
Coming to England
Benjamin, Floella
Paperback
A picture book story about the triumph of hope, love, and determination, Coming to England is the inspiring true story of Baroness Floella Benjamin: from Trinidad, to London as part of the Windrush generation, to the House of Lords. When she was ten years old, Floella Benjamin, along with her older sister and two younger brothers, set sail from Trinidad to London, to be reunited with the rest of their family. Alone on a huge ship for two weeks, then tumbled into a cold and unfriendly London, coming to England wasn't at all what Floella had expected. Coming to England is both deeply personal and universally relevant - Floella's experiences of moving home and making friends will resonate with young children, who will be inspired by her trademark optimism and joy. This is a true story with a powerful message: that courage and determination can always overcome adversity.
More Details
Granny came here on the Empire Windrush
Lawrence, Patrice
Paperback
This heart-warming and heartfelt debut picture book from multi-award-winning author, Patrice Lawrence, will help ensure that the struggles and achievements of the Windrush generation are never forgotten. One day, Ava is asked to dress as an inspirational figure for assembly at school, but who should she choose? Granny suggests famous familiar figures such as Winifred Atwell, Mary Seacole and Rosa Parks, and tells Ava all about their fascinating histories, but Ava's classmates have got there first - and she must choose someone else. But who?And then Ava finds a mysterious old suitcase - Granny's "grip" - and Granny begins to share her own history, and how she came to England on the Empire Windrush many years ago. She tells her story through the precious items that accompanied her on the original voyage, each one evoking a memory of home, and as Ava listens to how Granny built a life for herself in England, determined to stay against the odds and despite overwhelming homesickness, she realises that there is a hero very close to home that she wants to celebrate more than anyone - her very own brave and beloved granny. "This book is a heart-warming intergenerational account of the Windrush experience, told with love and attention to detail by Patrice Lawrence and stunningly brought to life with Camilla Sucre's beautiful artwork. An absolute must-have for any collection." - Dapo AdeolaEvery Nosy Crow paperback picture book comes with a free 'Stories Aloud' audio recording - just scan the QR code and listen along!
More Details
Homecoming : voices of the Windrush generation
Grant, Colin
Paperback
'A remarkable oral history of black postwar British life... Homecoming is an extraordinary and compelling book' Daily TelegraphHomecoming draws on over a hundred first-hand interviews, archival recordings and memoirs by the women and men who came to Britain from the West Indies between the late 1940s and the early 1960s. In their own words, we witness the transition from the optimism of the first post-war arrivals to the race riots of the late 1950s. We hear from nurses in Manchester; bus drivers in Bristol; seamstresses in Birmingham; teachers in Croydon; dockers in Cardiff; inter-racial lovers in High Wycombe, and Carnival Queens in Leeds. These are stories of hope and regret, of triumphs and challenges, brimming with humour, anger and wisdom. Together, they reveal a rich tapestry of Caribbean British lives. Homecoming is an unforgettable portrait of a generation, which brilliantly illuminates an essential and much-misunderstood chapter of our history. ** A BBC Radio 4 Book of the Week****A Daily Telegraph Book of the Year**
More Details
Empire Windrush : reflections on 75 years of the Black British experience
Wambu, Onyekachi
Hardback
In June 1948, the SS Empire Windrush docked in Tilbury, carrying with it the hopes and dreams of hundreds of young men and women from the Caribbean. Their arrival was to have far-reaching effects on Britain, signalling not only the beginning of mass migration to the UK, but also the unravelling of the Empire which they and their ancestors had lived under for almost 400 turbulent years. It was a landmark moment which influenced generations of writers, artists and thinkers. In this ground-breaking anthology, journalist and writer Onyekachi Wambu collates some of the best and most significant writing to mark 75 years since the arrival of Empire Windrush. Through poetry, fiction, journalism, essays and memoir, writers from the Caribbean, Africa and Asia - including Bernardine Evaristo, Zadie Smith, Andrea Levy, V.S. Naipaul, C.L.R. James, Salman Rushdie, John Agard, Stuart Hall, Ben Okri, Phyllis Wheatley, Olaudah Equiano and Mary Prince, amongst others - explore the Black British experience. Empire Windrush conjures a unique and powerful journey through the British past, present and future, via the prism of the Black imagination.
More Details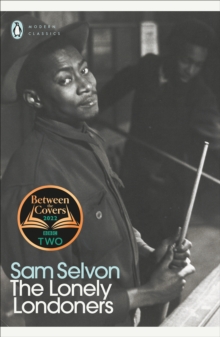 The lonely Londoners
Selvon, Sam
Paperback
From the brilliant, sharp, witty pen of Sam Selvon, this is a classic award-winning novel of immigrant life in London in the 1950s.
More Details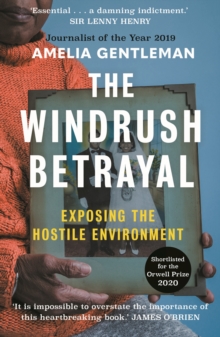 The Windrush betrayal : exposing the hostile environment
Gentleman, Amelia
Paperback
A NEW STATESMAN AND SPECTATOR BOOK OF THE YEARSHORTLISTED FOR THE ORWELL PRIZE FOR POLITICAL WRITINGLONGLISTED FOR THE BAILLIE GIFFORD PRIZEA searing portrait of Britain's hostile environment by the journalist behind the Windrush expose. 'A timely reminder of what truly great journalists can achieve.' DAVID OLUSOGA'[Gentleman's] reporting proves why an independent press is so vital.' RENI EDDO-LODGE'A book that keeps you informed and makes you angry.'GARY YOUNGE'It is impossible to overstate the importance of this heartbreaking book.' JAMES O'BRIENHow do you pack for a one-way journey back to a country you left when you were eleven and have not visited for fifty years?Amelia Gentleman's expose of the Windrush scandal - where thousands of British citizens were wrongly classified as illegal immigrants with life-shattering consequences - shocked the nation and led to the resignation of Amber Rudd as Home Secretary. Here, Gentleman tells the full story for the first time. 'Essential . . . a damning indictment.' SIR LENNY HENRY'Gentleman boldly chronicles the devastating reality of a scandal that illegalised, imbruted and abandoned British citizens.'DAVID LAMMY MP'I'm thankful for the truth and hope [. . .] in Amelia Gentleman's The Windrush Betrayal.'ALI SMITH'A devastating account.'CLAIRE TOMALIN
More Details