VLeBooks Recent Updates
23rd August 2022
Our VLeBook platform is growing considerably and we are working hard to ensure the platform runs as best as possible. Not only do we keep welcoming many new institutions; we are continuously adding new updates to improve functionality for our users. So do continue to send us your feedback and we will always consider every single one.
So, to keep you updated on the changes we have done and how to navigate them…
Manual Upgrades
A new upgrade button has been added to VLeBooks to allow administrators to upgrade a licence and simply pay the difference. The price will be calculated based on the invoice price of the original purchase. The upgrade button can be found on the Title Administration screen, the Purchase Requests screen, and the Turnaways Report.
Simply click the upgrade button, select which licence you wish to upgrade to and then add a PO number to be included on your invoice. Alternatively if DDA is active on your account, you can select a DDA budget to draw the funds from.
FAQs
1. How quickly will the upgrade be available on VLeBooks?
Simply refresh the page and the new licence will be immediately available on your account.
2. Will I receive an order confirmation once the eBook has been upgraded?
Yes
3. My VLeBook profile allows Just-In-Time Acquisitions (auto-upgrades), can I still manually upgrade?
Yes, you can manually upgrade titles alongside JIT.
4. Do I need a new URL and an updated MARC record?
No, the URL will remain the same for the new licence.
5. Do you hold the purchase history of any eBooks that have been transferred across from Askews Academic?
Yes. However, please note that we do not hold the prices from any titles that were originally purchased from Dawsonera. The price will be calculated against current prices on the Browns Books website where available to upgrade.
Why not take a look at some of our best discounted VLeBook titles?
Develop Your Presentation Skills: How to Inspire and Inform With Clarity and Confidence
Theobald, Theo
Ebook
More Details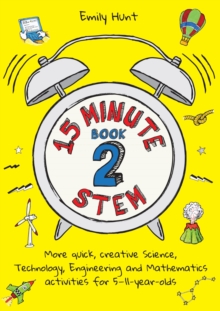 15-Minute STEM Book 2: More Quick, Creative Science, Technology, Engineering and Mathematics Activities for 5-11-Year-Olds
Hunt, Emily
Ebook
More Details
11+ English revision guide: for 11+, pre-test and independent school exams including CEM, GL and ISEB
Erika Cross, Jenny Olney, Victoria Burrill
Ebook
More Details