World Book Day 2022: A 25th Anniversary
3rd March 2022
Celebrate World Book Day with a trip down memory lane
It may seem like a Thursday like any other but when Harry Potter, Elmer, Ruby Redfort, Hetty Feather, The Cat in the Hat and Percy Jackson come through the school gates you realise it can only mean one thing… it's World Book Day!
As your own costume is ready and your World Book Day £1 books have been ordered from Browns you can relax and join in on the fun.
What makes this year even more special it that it's 25 years since the first World Book Day in the UK and Ireland took place. A UNESCO designated event that is now marked in over 100 countries across the globe is a far cry from its humble beginning 25 years ago, but the aim of this day has always been the same – promoting reading for pleasure. The message for World Book Day (and every other day of the year) is simple – reading is fun and exciting and can transform lives.
Harry Potter and the philosopher's stone
Rowling, J. K.
Paperback
More Details
River boy
Bowler, Tim (, Totnes, Devon, United Kingdom)
Paperback
More Details
To celebrate 25 Years of World Book Day we thought it would be fun (for those of us old enough!) to see what we were reading 25 years ago, so we've rounded up the best books published in 1997. Most famously of course the Boy Wizard made his first appearance, but 1997 also saw first outings for now very-much-established crime authors like Lee Child, Jeffrey Deaver, Jo Nesbo and Kathy Reichs. The God of Small Things won the Booker Prize, and Carnegie and Greenaway Medals were won by River Boy and When Jessie Came Across the Sea. Global bestsellers like Tuesdays with Morrie, Eckhart Tolle's The Power of Now and Chicken Soup for the Teenage Soul urged people to live more mindfully, and enduring books like Farm Boy, Girls in Love and Pig-Heart Boy were penned by powerhouse children's authors.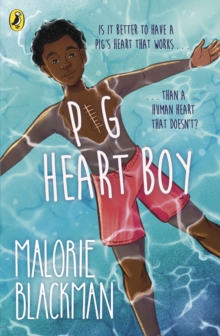 Whilst you celebrate 25 Years of World Book Day we'll let you reminisce about what you were reading 25 years ago.
Check out the full list of the class of 1997 below!