World Mental Health Day – 10th October 2022
7th October 2022
World Mental Health Day (10th October) is recognised annually to help us focus on the importance of good mental health. Events in recent times, on both a global and personal scale, have taken a huge toll on many aspects of mental health and understandably people are feeling more anxious. Whilst anxiety is a natural part of development for children it is important to provide strategies to help deal with persistent worries and understand when further support is needed.
Books are an effective way to open up conversations about mental health and wellbeing in an age-appropriate way. They provide a safe environment to share concerns and help relieve some negative feelings. Everyone should have an equal opportunity to enjoy a mentally healthy life. Browns have gathered a collection of books to help increase awareness, encourage discussion, reduce stigma and develop a real understanding of anxiety and additional mental health issues.


Early Years:
The worry jar
John, Lou
Laminated
Frida worries all the time. Big worries, small worries, and all-the-time worries. Her worries feel heavy, just like the pebbles she collects every day. Some days, Frida's worries become the only thing she can think about. But then, one day, her granny teaches her an ingenious way to keep her worries in check-and Frida finally feels the weight of her fears slip away . . . This sensitively written picture book explores how a young girl learns to manage her worries. Jenny Bloomfield's beautifully observed illustrations bring Frida's feelings and experiences vividly to life.
More Details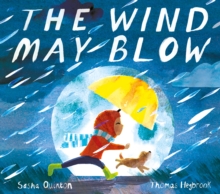 The wind may blow
Hegbrook, Thomas
Paperback
Life doesn't always go smoothly. Sometimes, the wind may blow, but remember: you can do hard things. This gorgeous picture book puts into words every parent's wish for their child as they face life's challenges. With peek-through pages and a gentle, lyrical text, this is a book to share and treasure.
More Details
The Worrysaurus
Bright, Rachel
Paperback
A fun and reassuring tale about dealing with worries from the author of the bestselling The Lion Inside. It's a beautiful day and Worrysaurus has planned a special picnic. But it isn't long before a small butterfly of worry starts fluttering in his tummy . . . What if he hasn't brought enough to eat?What if he gets lost in the jungle?What if he trips and falls?What if it rains?!Can Worrysaurus find a way to chase his fears away and have fun?The perfect book to help every anxious little dinosaur let go of their fears and feel happy in the moment.
More Details
Primary:
A better day
George, Dr. Alex
Paperback
*Winner of the Children's Non-fiction Book of the Year in the British Book Awards 2023**The Sunday Times Number One Bestseller* - Dr. Alex George's debut book for children and young people. What if we could think of mental health in a positive way? Sweep away the rain clouds. Talk about what's on our minds. And care for our mental health in the same way we look after our bodies. In this empowering and hopeful handbook, Youth Mental Health Ambassador Dr. Alex George is here to show us how. A Better Day is a positive, accessible and practical toolkit guiding young readers in how they can care for their mental health with confidence. From peer pressure and exam stress to online trolls and anxiety, life can be mentally draining. But though life is full of ups and downs, there are ways you can stay on top of your mental health - including overcoming stigma, talking about your feelings, developing resilience and switching your mindset. This book provides all the scaffolding and practical techniques to help you do this, so though you might be having a hard time right now, you can look toward your future with optimism and positivity. Because no matter what, there is always hope for a better day.
More Details
Smash your worries, Bella!
McKain, Kelly
Paperback
Join Bella, Archie and Shazmin as they help each other to feel good and face their worries. Bella couldn't be feeling worse about it being Feeling Good Week at school. With her best friend Rosh having moved away she's sad and lonely, and to top it all she has a Big Worry on her mind - the class talk. Then Bella's partnered with Shazmin and Archie and is surprised to see the shoots of a new friendship growing. They even form The Feeling Good Club to share their problems and express their feelings. But when Shazmin and Archie try to help Bella with her Big Worry things go badly wrong. How can Bella show her new friends how she feels?The first in a fresh new series of accessible stories told in journal format, highlighting the benefits of mindfulness activities and sharing your feelings. PRAISE FOR THE SERIES"Perfectly packaged emotional literacy for tweens" - Edspire"... a Diary of a Wimpy Kid Tom Gates vibe... brilliant" - Book Bound"... a brilliant introduction to mindfulness" - Book Craic"... a fresh fun exploration of feelings" - Miss Cleveland"... inspires young readers to share their feelings and worries" - The Book Activist
More Details
How not to lose it : mental health sorted
Williamson, Anna
Paperback
The go-to mental health guide for kids from expert Anna Williamson - therapist, Childline counsellor and ambassador for Mind and The Prince's Trust. Exam stress? Friendship issues? Panic attacks? How Not to Lose It will help you be the boss of all of this, and more. It's not just your body that should be fit and healthy - your mind needs to be, too! How Not to Lose It is the go-to guide for achieving a balanced mind and strong emotional well-being. With immediate, heart of the matter advice and a chatty yet honest tone, Anna Williamson addresses all of the key issues affecting children today. 'A fabulous message for young people - believe in yourselves!' Liz Rowe, Childline TOPICS COVERED: anxiety depression stress friendship bullying relationships and sex family life and bereavement phobias peer pressure self-harm self-esteem and confidence.
More Details
Secondary: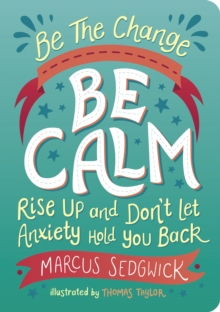 Be calm : rise up and don't let anxiety hold you back
Sedgwick, Marcus
Paperback
An interactive activity book for 9-12-year-olds on overcoming anxietyYou can conquer your worries. The power is within you!We all experience anxiety from time to time. It can feel overwhelming and uncomfortable, and stops us from doing the things we enjoy - so what on earth can we do about it?Be the Change: Be Calm will show you how to shut down anxiety with fun and simple ways to calm your mind by listening to what your body is telling you. Ever tried the half-salamander exercise? You should! And have you ever performed a body scan? Thought not. These amazing activities along with many others will become your toolkit to a calmer and happier life. Award-winning author Marcus Sedgwick takes us on a fascinating journey to find out where anxiety comes from, looking at the power of storytelling in terms of training our brain to overcome worries. He also shows us what animals can teach us about dealing with stress AND introduces us to our second brain! Hello! It's time to make CALM your superpower. ARE YOU READY TO BE KIND TO YOUR MIND?
More Details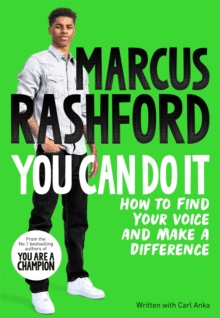 You can do it : how to find your voice and make a difference
Rashford, Marcus
Paperback
Never underestimate your actions - even the smallest changes can have the biggest impact. That's the power of kindness. From Marcus Rashford MBE and Carl Anka, the bestselling authors of You Are a Champion, comes the inspiring and positive follow-up, You Can Do It: How to Find Your Voice and Make a Difference. Marcus uses the power of his voice to shine a light on the injustices that he cares passionately about, and now he wants to help YOU find the power in yours! From surrounding yourself with the right team, to showing kindness to those around you, to celebrating and championing difference, You Can Do It shows you that your voice really does matter and that you can do anything you put your mind to. You don't have to be an International footballer to make a difference - even the smallest changes can have the biggest impact. Packed with more inspiring stories from Marcus's own life, brilliant advice, and top-tips from social justice educator Shannon Weber, this book will show you how to use your voice and make a difference in this world. Shows kids how to:- Be kind to yourself - you can't change the world unless you look after yourself first!- Be kind to other people- That there's no such thing as normal - and it's GOOD to be different- Celebrate and champion difference- Use your voice to make a change- Bounce back- Appreciate the squad- Always be a team playerPraise for the number one bestselling You Are a Champion, from parents on social media:'Perfect way to get your kids reading - get them a book by their hero!''Both lads smashing through Marcus Rashford's new book for kids. What a great role model for the next generation coming through.''What a brilliant, inspiring book that couldn't have come at a better time! You're a legend & a fantastic role model.'
More Details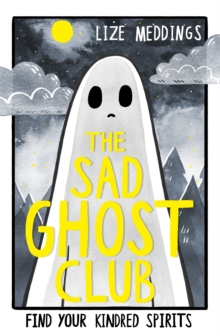 The Sad Ghost Club
Meddings, Lize
Paperback
'I know exactly what you mean.' Six simple words, and suddenly Sam doesn't feel so alone. A heart-warming series about friendship, compassion and finding your kindred spirits. This is the story of one of those days - a day so bad you can barely get out of bed, when it's a struggle to leave the house, and when you do, you wish you hadn't. But even the worst of days can surprise you. When one sad ghost, alone at a crowded party, spies another sad ghost across the room, they decide to leave together. What happens next changes everything. Because that night they start the The Sad Ghost Club - a secret society for the anxious and alone, a club for people who think they don't belong. Stunningly illustrated, this is Volume 1 in the beloved graphic novel series perfect for fans of Heartstopper and for anyone who's ever felt invisible. Join the community of half a million ghosties on Instagram, @theofficialsadghostclub
More Details
Adult: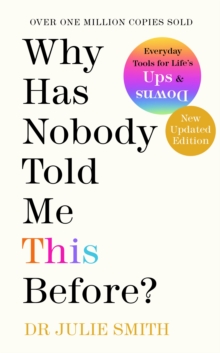 Why has nobody told me this before?
Smith, Julie
Laminated
Give your mind the one thing it needs this Christmas with the book everyone IS STILL talking about, from clinical psychologist and TikTok sensation Dr Julie SmithTHE NO. 1 SUNDAY TIMES BESTSELLER'Sound wisdom, easy to gulp down. I'm sure this book is already helping lots of people. Great work, Dr Julie' MATT HAIG, bestselling author of REASONS TO STAY ALIVE'A toolkit of deceptively simple strategies for life's troubles. Everyone could benefit from the wisdom of Dr Smith' i 'BEST NON-FICTION BOOKS OF 2022''Brilliant. Bite-size. Easy to understand. Easy to flick through. It's like a reference to how you feel' Phillip Schofield on ITV's THIS MORNING'Julie Smith is the psychology teacher you wish you'd had at school' EVENING STANDARD'This book is a goldmine. I truly treat it like a handbook now' STYLIST'It's real, it's authentic . . . Very practical and very, very helpful' LORRAINE KELLYAS FEATURED IN THE OBSERVER, STYLIST, EVENING STANDARD, WOMEN'S HEALTH, MARIE CLAIRE AND GRAZIA________Drawing on years of experience as a clinical psychologist, online sensation Dr Julie Smith shares all the skills you need to get through life's ups and downs. Filled with secrets from a therapist's toolkit, this is a must-have handbook for optimising your mental health. Dr Julie's simple but expert advice and powerful coping techniques will help you stay resilient no matter what life throws your way. Written in short, bite-sized entries, you can turn straight to the section you need depending on the challenge you're facing - and immediately find the appropriate tools to help with . . . - Managing anxiety- Dealing with criticism- Battling low mood- Building self-confidence- Finding motivation- Learning to forgive yourselfThis book tackles the everyday issues that affect us all and offers easy, practical solutions that might just change your life. ________'Sound, therapeutic wisdom that is easy to gulp down. Full of principles and advice that work and comfort whether you are in a very bad situation or an everyday worrying one. I'm sure this book is already helping lots of people. Great work, Dr Julie' MATT HAIG, bestselling author of REASONS TO STAY ALIVE'I'm blown away by her ability to communicate difficult ideas with ease, simplicity and practicality. Amazing. Go and buy it now!' Jay Shetty'Relatable, real and easy to digest . . . As if your wise best friend is chatting to you. An essential mental-health bible for adults and teenagers' YOU Magazine'If you want to feel like you have a therapist sitting across from you, empowering you with how to be your best self, this book is for you!' Nicole LePera, New York Times bestselling author of How to Do the Work'Full of sound, helpful advice with life skills, from building confidence to managing stress' Sunday Times'Smart, insightful, and warm. Dr Julie is both the expert and wise friend we all need' Lori Gottlieb, New York Times bestselling author of Maybe You Should Talk to Someone and co-host of the 'Dear Therapists' podcast
More Details
The comfort book
Haig, Matt
Paperback
THE INSTANT NUMBER ONE SUNDAY TIMES BESTSELLER'Profound, witty and uplifting' Observer'Full of eloquent, cogent and positive reminders of the beauty of life' IndependentThe Comfort Book is a collection of consolations learned in hard times and suggestions for making the bad days better. Drawing on maxims, memoir and the inspirational lives of others, these meditations offer new ways of seeing ourselves and the world. This is the book to pick up when you need the wisdom of a friend, the comfort of a hug or a reminder that hope comes from unexpected places.
More Details
Breathe in breathe out
Sandeman, Stuart
Laminated
The Sunday Times bestseller Breathing is a powerful, accessible tool to calm your stress, reduce your pain and manage your emotions. By following the exercises in this book, you'll learn how to harness your breath to take back control of your body and mind. Let's get started. It's time to get your breath back. Since tragic loss brought him to breathwork, Stuart Sandeman has helped thousands of people transform their lives, simply by changing the way they breathe. In Breathe In, Breathe Out, Stuart takes you on a journey to discover a hidden power within you that can change the way you think and feel. His accessible exercises, grounded in research and developed over years of practice, will help you to: Sleep soundly and manage stress and pain. Identify and let go of the beliefs that are holding you back. Develop better focus and boost your performance in any field. Deepen the connection with yourself, others and the world around you. You can become stronger, healthier and happier than you've ever imagined. All you have to do is Breathe In, Breathe Out. Breathe In, Breathe Out was number 8 in the Sunday Times Manuals bestseller list in the w/b July 25th 2022.
More Details