Fall Back Onto The Sofa With These Autumn Highlights
29th Oct 2021
October was certainly an exciting one, with new titles being released left, right and center! We also saw a few of our favourite books make it to the big screen, be that in the cinema or video streaming sites such as Netflix. Check out this list of 3 titles to both read and watch before winter sets in!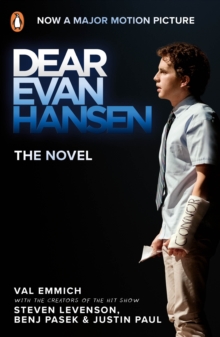 Dear Evan Hansen : the novel
Emmich, Val
Paperback
*Read the book before you see the film, out September 2021!* Dear Evan Hansen, Today's going to be an amazing day and here's why... When a letter that was never meant to be seen draws high school senior Evan Hansen into the Murphy family's grief over the loss of their son, he is given the chance of a lifetime: to belong. He just has to stick to a lie he never meant to tell. That the notoriously troubled Connor Murphy was his secret best friend. Suddenly, Evan isn't invisible anymore. And Connor's wealthy parents have taken him in like he was their own, desperate to know more about their enigmatic son from his 'closest friend'. As Evan gets pulled deeper into their family, he knows that what he's doing may not be right, but if he's helping people, how wrong can it be?No longer tangled in his once-incapacitating anxiety, this new Evan has a purpose. He's confident. He's a viral phenomenon. Every day is amazing. But when everything is in danger of unravelling, he comes face to face with his greatest obstacle: himself. A simple lie leads to complicated truths in this big-hearted coming-of-age story of grief, authenticity and the struggle to belong in an age of instant connectivity and profound isolation. __________ Praise for Dear Evan Hansen:'Even in book form, Evan Hansen's story sings. Required reading, especially for anyone who's ever needed to be found' - Becky Albertalli, author of Love Simon'Dear Evan Hansen: The Novel is a terrific reinvention of an already brilliant piece of art.' -Jodi Picoult, author of My Sister's Keeper'Today's going to be an amazing day, and here's why: because you're holding this book.' - David Arnold, author of Mosquitoland'The writers of Dear Evan Hansen have given fans a rare gift' - Teen Vogue'Yep, the hit musical will make you cry just as much in book form' - Entertainment Weekly
More Details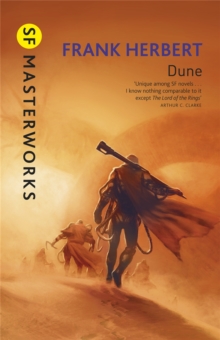 Dune
Herbert, Frank
Laminated
'An astonishing science fiction phenomenon' WASHINGTON POST'I know nothing comparable to it except The Lord of the Rings' Arthur C Clarke'It is possible that Dune is even more relevant now than when it was first published' NEW YORKERThe Duke of Atreides has been manoeuvred by his arch-enemy, Baron Harkonnen, into administering the desert planet of Dune. Although it is almost completely without water, Dune is a planet of fabulous wealth, for it is the only source of a drug prized throughout the Galactic Empire. The Duke and his son, Paul, are expecting treachery, and it duly comes - but from a shockingly unexpected place. Then Paul succeeds his father, and he becomes a catalyst for the native people of Dune, whose knowledge of the ecology of the planet gives them vast power. They have been waiting for a leader like Paul Atreides, a leader who can harness that force ... DUNE: one of the most brilliant science fiction novels ever written, as engrossing and heart-rending today as it was when it was first published half a century ago. Joint winner of the HUGO AWARD for best novel, 1966Winner of the NEBULA AWARD for best novel, 1965Read the book which inspired the 2021 Denis Villeneuve epic film adaptation, Dune, starring Oscar Isaac, Timothee Chalamet, Zendaya and Josh Brolin.
More Details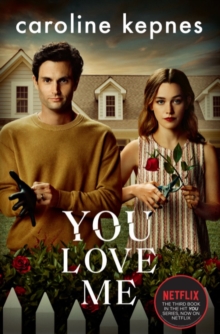 You love me
Kepnes, Caroline
Paperback
*** PRE-ORDER THE NEXT THRILLING INSTALMENT IN THE SERIES BEHIND THE HIT NETFLIX SHOW - FOR YOU AND ONLY YOU IS OUT IN PAPERBACK SPRING 2024 ***'Crazy, sexy, cool: Caroline Kepnes gets better - and Joe Goldberg gets worse - with every book' ERIN KELLY'Caroline Kepnes writes with such malevolent energy, such dark grace and such ink-black humour. An utterly unique character and an utterly unique writer, in a marriage made somewhere between heaven and hell' RICHARD OSMAN 'Fiendish, fast-paced, and very funny' PAULA HAWKINS'Another dark, thrilling, and blackly hilarious adventure from everyone's favourite murderer' CLAIRE MCGOWAN 'I absolutely loved it. It's completely addictive, razor-sharp writing from Kepnes. Internet creeping at its most darkly humorous. Joe's back, and this time it's definitely real love' CATHERINE STEADMAN'Caroline Kepnes must be some kind of storytelling sorcerer. How else can Joe Goldberg - stalker, creep, multiple-murderer, blamer of everyone else but himself, a "long overdue book, the one you never thought was coming" - be such an entertaining narrator? Even Tom Ripley, Patricia Highsmith's famously amoral character (a clear inspiration for Kepnes), could be enjoyed at a third-person remove, unlike the in-your-face immediacy of Joe's blinkered perspective . . . brilliant' New York TimesJOE GOLDBERG IS BACK. AND HE'S GOING TO START A FAMILY - EVEN IF IT KILLS HIM . . . Joe Goldberg is done with cities, done with the muck and the posers, done with Love. Now, he's saying hello to nature, to simple pleasures on a cosy island in the Pacific Northwest. For the first time in a long time, he can just breathe. He gets a job at the local library - he does know a thing or two about books - and that's where he meets her: Mary Kay DiMarco. Librarian. Joe won't meddle, he will not obsess. He'll win her the old fashioned way . . . by providing a shoulder to cry on, a helping hand. Over time, they'll both heal their wounds and begin their happily ever after in this sleepy town. The trouble is . . . Mary Kay already has a life. She's a mother. She's a friend. She's . . . busy. True love can only triumph if both people are willing to make room for the real thing. Joe cleared his decks. He's ready. And hopefully, with his encouragement and undying support, Mary Kay will do the right thing and make room for him.
More Details