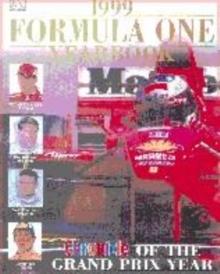 1999 Formula One yearbook : the essential guide to the Grand Prix year
0751308021 / 9780751308020
Usually dispatched within 4 weeks
A complete summary of the 1999 Formula One season's events from pre-season testing to end of season championship results and statistics.
Arranged chronologically it starts with a look at each of the 1999 Formula One teams, the personalities and the cars, and follows the pre-season practice leading up to the first race in Australia.
As the season unfolds each race is recorded with action photos and writing to give the stories and personalities behind the events.
Between the race accounts there are feature articles that give the reader an understanding of events and issues either by providing analysis and comment or giving background information.
BIC: