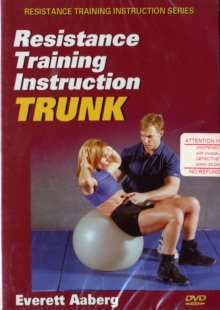 Resistance Training Instruction - Trunk
073607015X / 9780736070157
Usually dispatched within 2 weeks
"Resistance Training Instruction: Trunk" focuses on strengthening and developing the trunk and core muscles.
The core muscles, or "inner unit," work interdependently with the outer abdominal and oblique musculature to stabilise the spine and produce a variety of movements.
The DVD demonstrates how to correctly perform and instruct numerous resistance and Swiss ball exercises to strengthen the core muscles and trunk region.
BIC:
VFMG Exercise & workout books, WSD Sports training & coaching