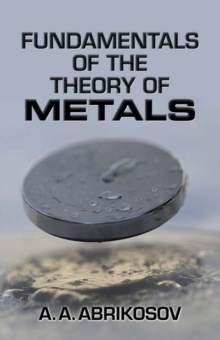 Fundamentals of the theory of metals
0486819019 / 9780486819013
This primer by a Nobel Prize-winning physicist offers detailed coverage of all aspects of the energy spectra of electrons in metals and the theory of superconductivity.
Topics include electrical and thermal conductivities, galvanomagnetic and thermoelectrical phenomena, the behavior of metals in high-frequency fields, sound absorption, and Fermi-liquid phenomena.
In addition to its value as a reference, this volume is suitable as a text for undergraduate and graduate students.
BIC: