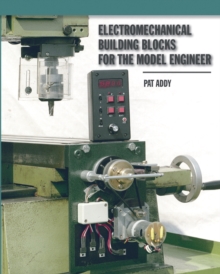 Electromechanical building blocks for the model engineer
185486243X / 9781854862433
Electronic and electromechanical control of machinery and equipment in the factory environment has been commonplace for many years and is steadily finding its place in the model engineer's workshop.
This book gives the theoretical and practical details of electronic circuits that can be used to control machinery for the model engineer and the 'inventor'.
There has recently been a huge expansion in computer and electronic control which model engineers have found desirable, yet expensive.
Here, the author provides the vital information for the model engineer to build his own control units using a modular, or "building block", approach.
This work brings modern machinery control technology within reach of the model engineer, the robotics enthusiast and the experimenter.
It features simple explanations and clear, easy-to-follow circuit details.
BIC: