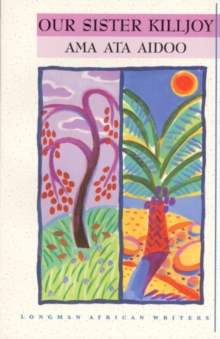 0582308453 / 9780582308459
133 x 191 mm, 130 grams 144 pages
Out of Africa with her degree and her all seeing eyes comes Sissie.
She comes to Europe, to a land of towering mountains and low grey skies and tries to makes sense of it all.
What is she doing here? Why aren't the natives friendly? And what will she do when she goes back home? A profound version of the theme of self discovery, this novel explores the thoughts and experiences of a Ghanaian girl on her travels in Europe.
It is a highly personal exploration of the conflicts between Africa and Europe, between men and women, and between a complacent acceptance of the status quo and a passionate desire to reform a rotten world.
BIC:
FA Modern & contemporary fiction (post c 1945), YFB General fiction (Children's / Teenage), YQEF School editions of English literature fiction texts