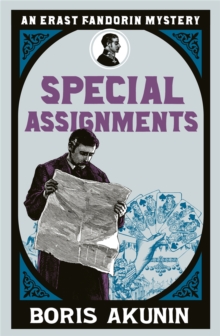 Special assignments : the further adventures of Erast Fandorin
0753823489 / 9780753823484
Stock expected by 26/04/2021
This translation originally published: London: Weidenfeld & Nicolson. Contents: The Jack of Spades - The Decorator.
Boris Akunin's well-loved, inimitable hero faces two very different adversaries: one, a deft, comedic swindler and master of disguise, whose machinations send ripples spreading through the carefully maintained calm of Moscow in 1886.
The other is a brutal serial killer, driven by an insane, maniacal obsession, who strikes terror into the heart of the Moscow slums in 1889 - and who may have more in common with London's own Jack the Ripper than simply a taste for women of easy virtue.
BIC: