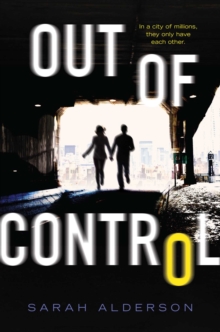 1481427164 / 9781481427166
Usually dispatched within 4 weeks
140 x 210 mm, 395 grams 320 pages
A girl looking to escape her past in New York City ends up on the run from a dangerous conspiracy in this sizzling, high-stakes novel.

When seventeen-year-old Liva came to New York City, all she wanted was to escape the painful memories of her past and finally find a fresh start. Her hopes for a new future were dashed the moment she became the sole witness to a brutal murder. When shes taken into police custodysupposedly for her own protectionshe realizes something isnt right, but its too late. Soon, bullets start flying, and Liva realizes that she is not just a witness, but the targetand she needs to escape before its too late.

With the help of a sexy car thief that she met at the station, Liva manages to get away from the massacre unharmed, but now the two of them are alone in New York, trying to outrun and outwit the two killers who will stop at nothing to find them. Liva and Jay are living on the edge, but when youre on the edge, theres a long way to fall.
BIC: