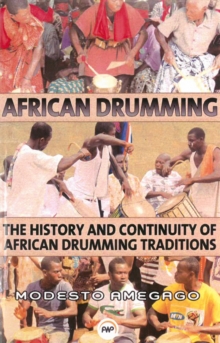 The continuity of African drumming traditions
1592219357 / 9781592219353
Stock expected by 08/04/2020
Professional & Vocational Learn More
Postgraduate, Research & Scholarly
Undergraduate
The Continuity Of African Drumming Traditions was inspired by the need to document and share African drumming traditions with the world.
The writer draws from his lifelong experiences and research in African and African Diaspora drumming, music/dance, art, culture and the works of other Africanist artists and scholars to compose a unique text that would be of immense benefit to the global community.
Adopting an integrated and multidisciplinary approach, the writer illuminates the concepts, origin, nature and functions of African drumming.
BIC: