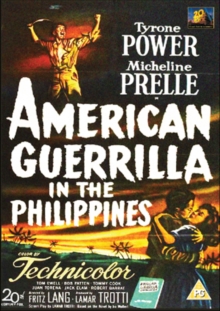 American Guerrilla in the Philippines
Fritz Lang directs this war drama starring Tyrone Power as US Navy Ensign Chuck Palmer.
During World War II in the Japanese-occupied Philippines, a motor torpedo boat is taken out by the enemy and surviving crew member Palmer, along with his comrade Jim Mitchell (Tom Ewell), is stranded in Cebu where he helps the locals put together a resistance movement.
While there he meets and falls for a Frenchwoman, Jeanne Martinez (Micheline Presle), who joins the movement.
After years of battling the enemy, the fighters find themselves cornered by the Japanese troops with little chance of escaping.