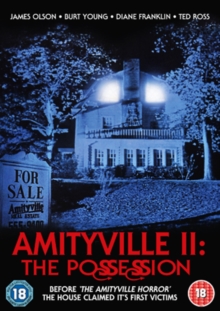 Amityville 2 - The Possession
(18) Suitable for 18 years and over.
Prequel to 'The Amityville Horror', describing what happened in the infamous house prior to the arrival of George and Kathy Lutz, the unfortunate souls whose fate is depicted in the first film.
The Montelli family, as led by patriarch Anthony (Burt Young), move into the lakeside residence and begin experiencing supernatural problems almost immediately.
However, things really take a turn for the worse when eldest boy Sonny (Jack Magner) becomes possessed with an evil spirit which taunts him to murder his own kin.