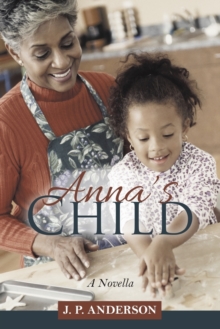 Anna's Child
1483444805 / 9781483444802
152 x 229 mm, 150 grams 94 pages
Anna is a black nanny who is devastated when her little daughter dies in a house fire.
Desperate to fill her empty arms, she begins to mother Kim, the white daughter of the family she works for in Nashville, TN.
As Kim matures, it is Anna who teaches her how to play gospel hymns on the piano, tells her about the birds and bees, and tries to protect her from unwarranted spankings by her mother.
When life leads Kim to marry and move to another state, she loses track of Anna.
No one knows anything about Anna, her husband, or the church he once pastored.
Kim's life is full of challenges that include divorce, single motherhood, and remarriage.
Still, she does not give up her search. When fate leads her to her former nanny, life comes full circle-until tragedy strikes and changes everything.
Anna's Child is the tale of a black nanny and a white child's journey through life together as each learns valuable lessons about love, betrayal, and trust.
BIC: