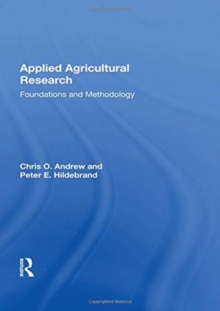 Applied agricultural research : foundations and methodology
0367161788 / 9780367161781
Reprint. Originally published: Boulder: Westview Press, 1993.
This book attempts to help structure a learning environment for improving skills and processes in the methodology of applied research.
It provides researchers with an approach to research under various time and resource limitations which will help them be of greater service to their clients.
BIC: