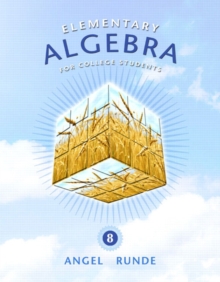 Elementary algebra for college students (8th ed.)
0321620933 / 9780321620934
The Angel Developmental Algebra Series addresses the needs of today's learners.
In this new edition, students are introduced to key concepts by charts, diagrams, and the use of color in variables and notations to clearly illustrate the solution process.
To further enhance this visual approach, the new Understanding Algebra feature has been added to make important points more identifiable and accessible.
BIC: