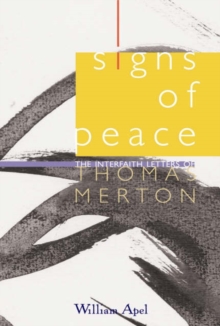 Signs of Peace : The Interfaith Letters of Thomas Merton
1570756813 / 9781570756818
137 x 210 mm 172 pages, ports.
General (US: Trade) Learn More
Professional & Vocational
During the last decade of his life, Thomas Merton corresponded with numerous people around the globe about world religions and the need for interfaith understanding.
Initiating contact with figures like Zen scholar D.T.
Suzuki, Thich Nhat Hanh, and Rabbi Abraham Heschel, he sought not only to expand his understanding of other faiths, but to find like-minded friends who might share his dream of a global community of the spirit.
Such people, whom he called living "sacraments" or signs of peace, were those "able to unite in themselves and experience in their own lives all that is best and most true in the numerous spiritual traditions."
BIC:
BJ Diaries, letters & journals, HRCC7 Roman Catholicism, Roman Catholic Church, HRCX8 Christian communities & monasticism