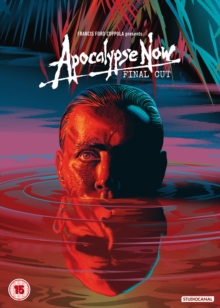 Apocalypse Now: Final Cut
(15) Suitable for 15 years and over.
Extended cut of Francis Ford Coppola's war epic. The Vietnam War rages in 1969 and US Captain Willard (Martin Sheen) is sent on a mission to assassinate Special Forces Colonel Kurtz (Marlon Brando), a renegade American Army officer who has set up his own kingdom in the heart of the jungle.
Willard's journey begins with a devastating aerial assault on a small Vietnamese village and becomes progressively more deranged as it moves up the river towards Kurtz's stronghold in Cambodia.