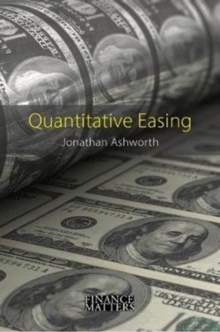 1788212215 / 9781788212212
Stock expected by 14/06/2020
Professional & Vocational Learn More
Tertiary Education (US: College)
Before the Great Financial Crisis of 2008-09, significant reductions in official interest rates typically proved sufficient to generate sustainable economic recoveries from downturns.
However, with economies and financial markets in freefall during the crisis despite a cut in interest rates to effectively zero, policymakers in some advanced economies launched a major new tool called quantitative easing (QE).
This involved central banks purchasing huge amounts of financial assets. This book offers a thorough and perspicacious analysis of QE, which has become a recovery method of last resort.
Whilst it was successful in averting another Great Depression and stimulating growth, it remains controversial and continues to promote widespread debate in economics, financial, and political-economy circles.
This book is essential reading for anyone wishing to understand central banking in the national economy.
BIC: