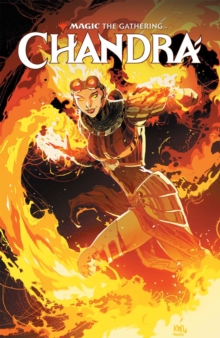 Chandra
1684054273 / 9781684054275
27 cm 104 pages : chiefly illustrations
In the wake of tragedy, Planeswalker and pyromancerChandra Nalaar strikes out on her own.
On her journey, she'll not only have tofight against old and new threats, but also her own sense of guilt.
She can't doit all alone, but will even the help fellow Planeswalker Ajani Goldmane beenough? And who is that familiar face lurking in the shadows? Magic: TheGathering: Chandra ties directly into recent events on the cityplane ofRavnicaas seen in Guilds of Ravnica and subsequent card setsbringing the comicscloser to the game's story than ever before. Collects the completefourissue series.
BIC: