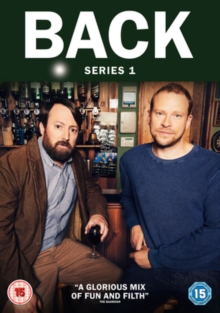 (15) Suitable for 15 years and over.
All six episodes of the Channel 4 sitcom starring David Mitchell and Robert Webb.
Following the sudden death of his father Laurie (Matthew Holness), divorced 42-year-old Stephen (Mitchell) is due to take over the family pub in Stroud.
However, his plans are thwarted by the arrival of his estranged brother Andrew (Webb), one of the many children his parents briefly fostered in the 1980s.
Eager to regain contact with what he believes to be his true family, Andrew quickly charms Stephen's mother Ellen (Penny Downie) and sister Cass (Louise Brealey) but Stephen remains suspicious of his sudden reappearance and, to make matters worse, he's also been left a share of the pub in Laurie's will.