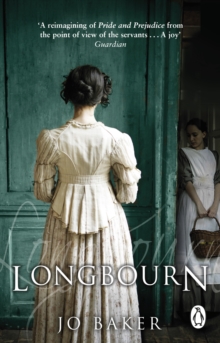 Longbourn
0552779512 / 9780552779517
Reprint. Originally published: London: Doubleday, 2013.
THE SUNDAY TIMES TOP TEN BESTSELLERA RICHARD AND JUDY BOOKCLUB PICK'Utterly engrossing' GuardianIt is wash-day for the housemaids at Longbourn House, and Sarah's hands are chapped and raw.
Domestic life below stairs, ruled with a tender heart and an iron will by Mrs Hill the housekeeper, is about to be disturbed by the arrival of a new footman, bearing secrets and the scent of the sea.
BIC: