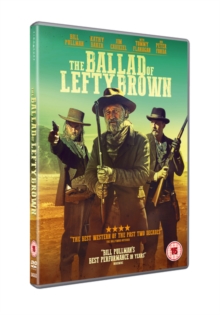 The Ballad of Lefty Brown
(15) Suitable for 15 years and over.
American Western in which ageing cowboy Lefty Brown (Bill Pullman) sees his friend murdered before his very eyes.
Following his death he sets out to avenge him and bring the killers to justice, despite having previously resigned himself to slowing down in life and allowing younger men to fill his shoes.
While Lefty scours the plains of Montana for the ruthless murderers, unbeknown to him he is being accused of the crime himself.
Will Lefty prove his innocence and finally be able to produce the true ones to blame at the mercy of the law?