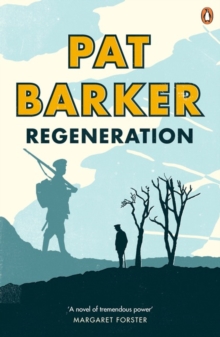 Regeneration
0141030933 / 9780141030937
Reprint. Originally published: London: Viking, 1991.
The modern classic of contemporary war fiction from Women's Prize-shortlisted author of The Silence of the GirlsRecommended by Richard Osman Regeneration is the first novel in Pat Barker's Booker Prize-winning Regeneration trilogy - a powerfully moving portrait of the deep legacy of human trauma in the First World War'Brilliant, intense and subtle' Peter Kemp, Sunday Times'One of the strongest and most interesting novelists of her generation' Guardian 'Unforgettable' Sunday TelegraphCraiglockhart War Hospital, Scotland, 1917, and army psychiatrist William Rivers is treating shell-shocked soldiers.
Under his care are the poets Siegfried Sassoon and Wilfred Owen, as well as mute Billy Prior, who is only able to communicate by means of pencil and paper.
Rivers's job is to make the men in his charge healthy enough to fight.
Yet the closer he gets to mending his patients' minds the harder becomes every decision to send them back to the horrors of the front.
Pat Barker's Regeneration is the classic exploration of how the traumas of war brutalised a generation of young men. The Regeneration trilogy:RegenerationThe Eye in the DoorThe Ghost Road
BIC: