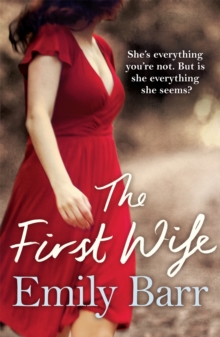 The first wife
0755351371 / 9780755351374
Stock expected by 21/08/2022
His first wife was everything you're not. But was she everything she seemed?Lily, a young woman left alone in the world on the death of her grandparents, finds purpose when she befriends Harry Summers, a grieving widower, whose wife Sarah recently took her own life in Barcelona.
The pair fall in love and Lily finally finds the security she has never had.
But Lily's life takes a darker turn when she realises there may be more to Sarah's death than meets the eye.
Anxious to find the truth before she marries her beloved Harry, Lily sets off to Barcelona in search of answers.
What she discovers is more shocking than she could ever have imagined...
BIC: