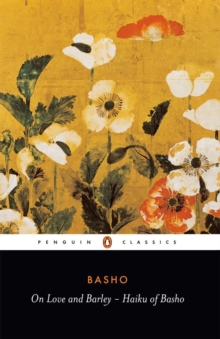 On love and barley - Haiku of Basho
0140444599 / 9780140444599
"In my view a good poem is one in which the form of the verse and the joining of its parts seems light as a shallow river flowing over its sandy bed".
By combining the ideals of "karumi" - lightness of touch - and oneness with nature, Basho (1644-94) rose above the artificiality of previous haiku poets to become the new master of the genre.A follower of the Zen sect of Buddhism, he spent much of his life travelling - his exquisite compositions reveal an inspired and dedicated perfectionist who constantly seeks to express himself in the purest possible form.
In these translations Lucien Stryk captures the feeling of the original poems.
BIC: