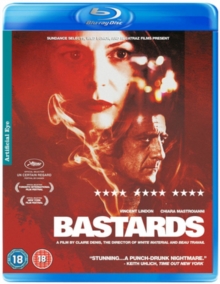 (18) Suitable for 18 years and over.
French film noir directed by Claire Denis. Vincent Lindon plays Marco, a sea captain who returns to Paris upon hearing of his brother-in-law's suicide.
When he arrives he is told by his sister (Julie Bataille) that Edouarde Laporte (Michel Subor), a wealthy businessman, is responsible for his death.
In a bid to get close to Laporte, Marco moves into a flat above Raphaëlle (Chiara Mastroianni), the man's mistress.
However, he begins having feelings for Raphaëlle, which further exacerbates the situation.
Can he avenge his brother-in-law's death while protecting the people he loves?
Other Documentary: Talent casting featurette