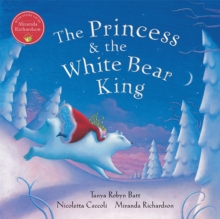 The princess and the white bear king
178285424X / 9781782854241
25 x 26 cm 40 pages : chiefly illustrations (colour)
Reprint. Originally published: 2004.
Ride along with the beautiful princess and the majestic white bear on a voyage in the snowy north.
When the young princess inadvertently betrays the mysterious white bear, she must prove her loyalty and strength through a series of trying tasks, in order to regain her lost chance at happiness.
BIC: