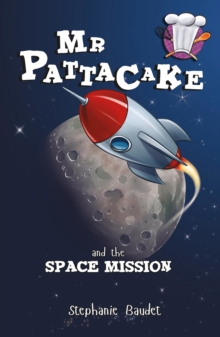 Mr Pattacake and the space mission
1782260595 / 9781782260592
20 cm 96 pages : illustrations (black and white)
Cover title. Cover title.
Mr Pattacake and his ginger cat Treacle have been invited to join a mission into outer space!
Whilst the scientists collect samples from the planet Collywobble, Mr Pattacake tries to show the Collywobblians what food from planet Earth is like.
But as ever with Mr Pattacake, disaster strikes and he must find a way to rescue the mission and save Treacle from the evil CATerpillar!
Join Mr Pattacake and his lazy cat, Treacle, as they go into space, chase a floating pile of vomit and discover some delightfully disgusting dishes. The Mr Pattacake 10 book series tells the stories of an eccentric chef and his cat, Treacle, who are always getting themselves into sticky situations.
Readers aged 5+ will love following this world of food and adventure.
BIC: