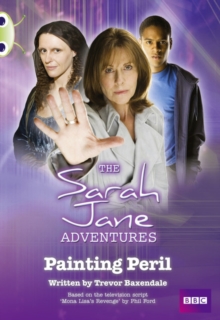 Bug Club White A/2A Sarah Jane Adventures: Painting Peril 6-pack
Part of the Bug Club series
0433018267 / 9780433018261
This title is part of Bug Club, the first whole-school reading programme that joins books with an online reading world to teach today's children to read.
In this White-A level Sarah Jane Adventures book: When Clyde and his class visit an art gallery, the painting of Mona Lisa comes to life and puts a gallery assistant and Sarah Jane into pictures.
Rani uses Sarah Jane's magic lipstick to restore order and put Mona Lisa back.
BIC: