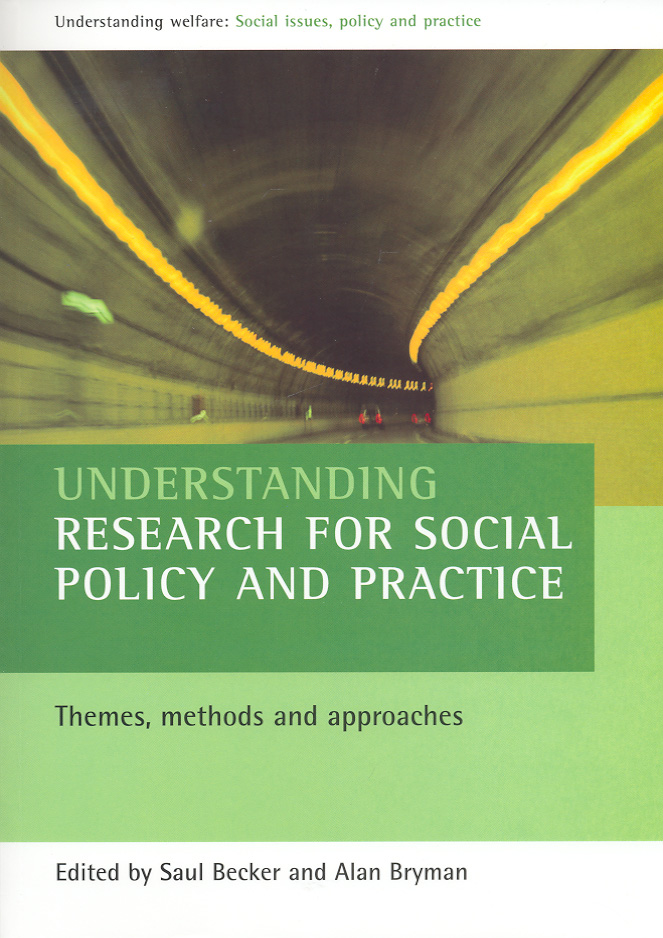 Understanding research for social policy and practice : themes, methods and approaches
1861344031 / 9781861344038
Usually dispatched within 2 weeks
postgraduate Learn More
research & professional
undergraduate
It is vital for students, policy makers and practitioners engaged in social policy related fields to understand the importance and place of research and how to interpret and use research findings.
They also need to know how to effectively carry out and report good quality research of their own.
This landmark book, the first of its kind, will enable them to meet all of these challenges.
Comprehensive in scope, and written by experts in a thoroughly accessible and engaging style, the book combines theoretical and applied discussions to provide the essential one-stop guide to research for social policy and practice.
Understanding research for social policy and practice: conveys the excitement, importance and methodological diversity of social policy research; provides readers with appropriate knowledge to help them interpret and assess the research of others and to conduct high quality research; combines lively and informed discussion of key issues, methods and approaches with practical hands-on guidance and advice; shows how and why social policy research should form a key foundation for future policy and practice. This book is essential reading for students of social policy, social work, sociology, criminology, nursing and other applied social sciences; their teachers; and policy makers and practitioners who would like to improve their use of research evidence and conduct research of their own.
BIC:
JHBC Social research & statistics, JKS Social welfare & social services