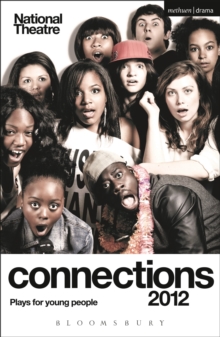 National Theatre connections 2012 : plays for young people
1408157241 / 9781408157244
Usually dispatched within 4 weeks
Primary & Secondary Education (US: Elementary & High School) Learn More
General (US: Trade)
This brilliant new collection of ten plays for young people will prove indispensable to schools, colleges and youth theatre groups.
Specially commissioned by the National Theatre for the Connections Festival 2012 involving 200 schools and youth theatre groups across the UK and Ireland, each play is accompanied by production notes and exercises.
Power struggles, rites of passage, love and forbidden relationships are some of the rich themes that run through the 2012 cycle of plays.
Some are deeply funny, some are provocative and some reflective; and one has really catchy songs!For the 2012 Festival, the anthology has an international feel and offers a window on the world.
It includes from Australia a play based on a nineteenth century court case in which a teenage girl was falsely convicted; from Brazil a drama about young lovers doomed to tragedy; set in Russia, a play exploring differing attitudes to National Service and the collapse of the Soviet Union in 1991; a drama about students' rights to an education and the Cultural Revolution of 1966 in China; and a comedy involving a group of Irish country girls travelling to London to audition for the X-Factor.
BIC:
DD Plays, playscripts, DQ Anthologies (non-poetry), YNDS Playscripts (Children's / Teenage)