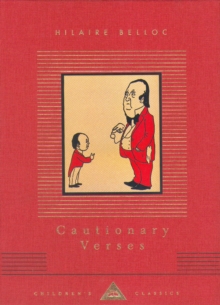 Cautionary tales
1857159373 / 9781857159370
These classic tales of Awful Warnings about the consequences of Bad Behaviour are among the best of comic verse ever written for children. 'Designed for the Admonition of children between the ages of eight and fourteen years', they were first published in 1907; though such eccentricity as Henry King's chewing string may no longer be a common misdemeanour, the humour is perennial and continues to entertained generations of children and their parents.
This edition includes New Cautionary Tales, first published in 1930, and illustrated by Nicholas Bentley, who replaced as collaborator the poet's friend Lord Basil Blackwood (B.
T. B. ) after his death in World War I.
BIC: