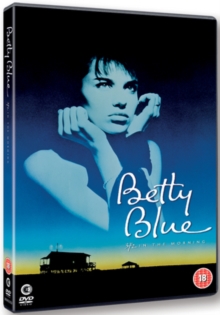 DVD (DVD / Deluxe Edition)
(18) Suitable for 18 years and over.
Jean-Jacques Beineix directs this French drama starring Beatrice Dalle and Jean-Hughes Anglade.
Betty (Dalle) and Zorg (Anglade) have a passionate, if somewhat unconventional, relationship.
When Betty discovers Zorg's half-written novel she burns his house down and forces him to go to Paris with her in search of fame.
There they team up with another couple, who own a pizza restaurant, before continuing their journey south, where Betty begins her tragic demise into madness and eventual death.