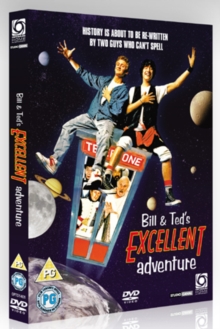 Bill and Ted's Excellent Adventure
Bill and Ted (Keanu Reeves and Alex Winter) are high school no-hopers who dream of forming a rock band, but unless Ted can pass a history exam, he will be shipped off to military school.
When a figure from the future arrives with a time-travelling telephone booth, Bill and Ted use it to leap in and out of history, meeting such people as Napoleon, Socrates and Billy the Kid on the way.
A sequel, 'Bill and Ted's Bogus Journey', followed.