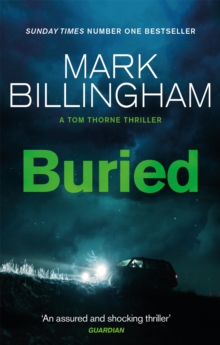 Buried
0751548561 / 9780751548563
Reprint. Originally published: London: Little, Brown, 2006.
The sixth book in the Tom Thorne series, from bestselling author Mark Billingham. A MISSING BOYTeenager Luke Mullen was last seen getting into a car with an older woman.
No one can understand why he has disappeared. His father - a former police officer - knows all too well that the longer he is missing, the more likely he is to turn up dead.
A TERRIFYING VIDEOThen Luke's parents receive an anonymous video.
It shows their son, eyes wide with terror, as a man advances towards him holding a syringe.
A RACE AGAINST TIMEDI Tom Thorne recognises a psychopath when he sees one. And the scene on the tape chills him to the bone - he knows that a child's life hangs in the balance, and that every minute counts... ________________ The outstanding new Tom Thorne thriller, THEIR LITTLE SECRET, is out now!
BIC: