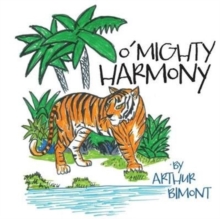 OaMighty Harmony
1098301935 / 9781098301934
225 x 225 mm, 0 grams 24 pages
A beautiful tribute to life and nature. A grand pa and grand son joining forces to write And draw a wonderful story born out of a dream by the author, Arthur, 11 years old living in Southern California.
Arthur has always been very eager to share his dream of peace and happiness in the world.
He worries about the state of our planet and continues to think through ways to make a difference.
BIC: