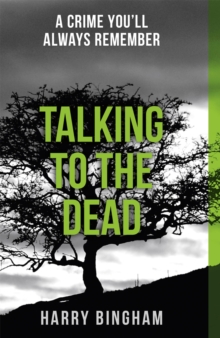 Talking to the dead
1409137228 / 9781409137221
Stock expected by 21/04/2021
Reprint. Originally published: 2012.
A crime you'll always remember. A detective you'll never forget. A young girl is found dead. A prostitute is murdered. And the strangest, youngest detective in the South Wales Major Crimes Unit is about to face the fiercest test of her short career. A woman and her six-year-old daughter are killed with chilling brutality in a dingy flat.
The only clue: the platinum bank card of a long-dead tycoon, found amidst the squalor. DC Griffiths has already proved herself dedicated to the job, but there's another side to her she is less keen to reveal.
Something to do with a mysterious two-year gap in her CV, her strange inability to cry - and a disconcerting familiarity with corpses. Fiona is desperate to put the past behind her but as more gruesome killings follow, the case leads her back into those dark places in her own mind where another dead girl is waiting to be found... Praise for the Fiona Griffiths mystery series:'I have to say that in a lifetime of reading crime fiction I have never come across anyone quite like Fiona Griffiths . . . Read this book. Enjoy every syllable. Hold your breath, and tick off the weeks until the next one' Crime Fiction Lover'Compelling...a new crime talent to treasure' Daily Mail 'Gritty, compelling...a procedural unlike any other you are likely to read this year' USA Today 'With Detective Constable Fiona 'Fi' Griffiths, Harry Bingham...finds a sweet spot in crime fiction...think Stieg Larsson's Lisbeth Salander...[or] Lee Child's Jack Reacher...
The writing is terrific' The Boston Globe 'This cleverly plotted police procedural introduces a likeable, maverick detective destined for a bestseller following' ChoiceFans of Angela Marsons, Peter James and Ann Cleeves will be gripped by the other titles in the Fiona Griffiths mystery series: 1. Talking to the Dead2. Love Story, With Murders3. The Strange Death of Fiona Griffiths4. This Thing of Darkness5. The Dead House 6. The Deepest Grave (coming soon!)If you're looking for a crime thriller series to keep you hooked, then go no further: you've just found it. ** Each Fiona Griffiths thriller can be read as a standalone or in series order **
BIC: