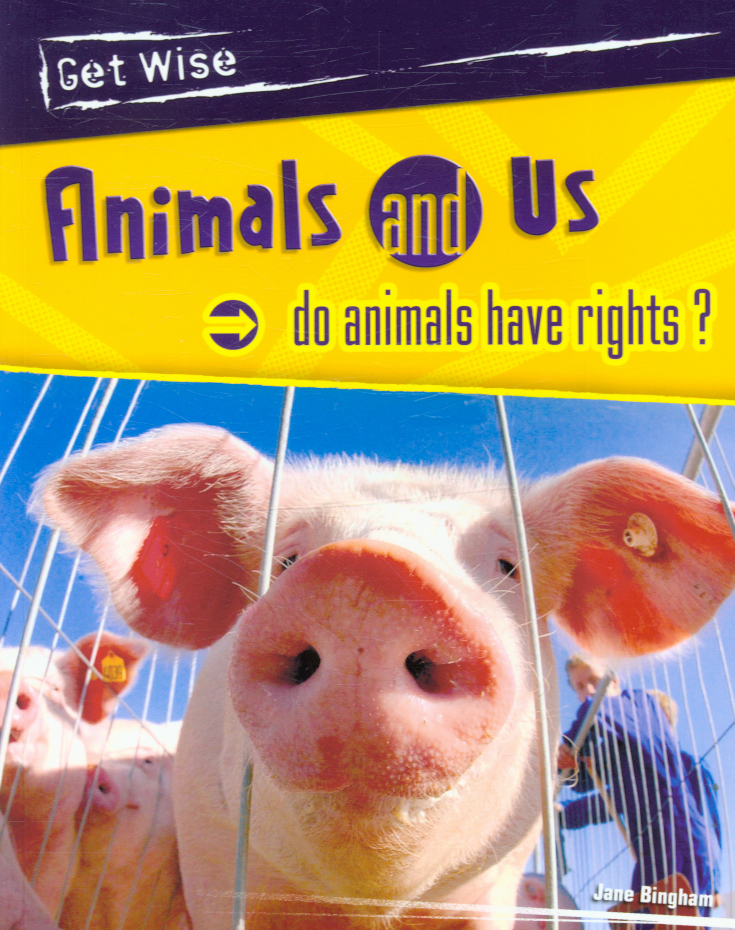 Animals and us : do animals have rights?
Part of the Get Wise series
0431210381 / 9780431210384
Reprint. Originally published: 2005.
This informative series deals with important issues that affect young people and the world in which they live.
It gives readers the facts, together with commentary and a wide range of viewpoints and opinions, to help them make decisions and cope with difficult situations.
It encourages the reader to discuss ideas and determine their views by presenting the information in the form of a debate.
It presents real-life cases through news items and case studies.
It helps readers to develop decision-making skills and to consider the consequences of their actions.
It also includes quizzes, top tips and quotes from well-known people.
BIC:
4KHJ For National Curriculum Key Stage 2, 4KSD For P4-P6 (Scottish), YX Personal & social issues (Children's / Teenage)