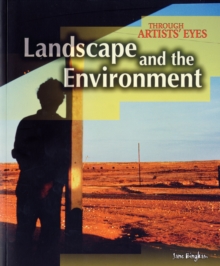 Landscape and the environment
140620160X / 9781406201604
This fascinating series explores the interpretation of universal themes such as war, science and love by artists throughout history, and from a variety of cultures and backgrounds.
Providing an interesting insight into the artist's world, this series offers another viewpoint on the world around us and the development of different cultures.
It explores and contrasts the characteristics of artworks in various eras and cultures.
It covers a wide range of media including photography, historical paintings, posters, sculpture, textiles and film.
Content boxes explain what was happening in the wider world, providing a useful context and a cross-curricular link to history.
BIC:
4KHN For National Curriculum Key Stage 3, 4KSF For P7-S2 (Scottish), YNA Art: general interest (Children's / Teenage), YQSB Educational: Biology